OCBC SECURITIES

CIMB

Hutchison Port Holdings Trust: Indications of throughput recovery in Kwai Tsing

The YoY growth rates for Hong Kong Kwai Tsing monthly throughput have become increasingly positive, from -17.6% in Feb 2016 to +10.3% in Nov 2016. With this in mind, we have become slightly more positive in our assumptions for HPHT's HK operations. In addition, we believe the comanagement agreement between HIT, COSCO-HIT and ACT will help HPHT gain a competitive edge in its negotiations with shipping alliances, as it gives HPHT added flexibility in berth and yard planning. As we roll forward our valuations to FY17, our DDM-based fair value remains at US$0.46. We find current price levels attractive in combination with the high yield of 8.0% for FY17F. We upgrade HPHT from a Hold to a BUY on valuation grounds.

AEM Holdings Ltd

Cutting edge product from the little red dot

■ AEM Holdings (AEM) manufactures equipment used in the semiconductor, solar and smart card industries.

■ After four years of R&D and collaboration with a major customer for a new generation equipment, AEM began winning sales orders in 2016.

■ On 9 Dec 2016, AEM announced that its outstanding orders to be recognised in 2017 were S$66.7m. Its 9M16A revenue was S$50.6m.

■ AEM trades at historical 9M16 P/BV of 1.54x and historical FY15 P/E of 6.8x.

RHB

Raffles Medical Group

A New Era Of Growth

2017 would be an exciting year for Raffles Medical as we expect to see a strong growth pipeline coming on stream, which includes: 1. Additional rental income at Raffles Holland Village with an improved occupancy rate; 2. Improved profitability of medical centres – International SOS, Raffles Orchard and Raffles Holland V; 3. Higher patient load factor by end-2017 when Raffles Hospital extension is completed by 2H17. Maintain BUY with a SGD1.76 TP (22% upside)

UOB KH

As CAO reports and receives revenue in US$ but remains listed in S$, it benefits significantly from the rising strength of the US$ (up 8.2% since Jun 16). We raise our 2016 estimate by 7.5%, given that the intact contango oil market is delivering free profits. However, we opine that these factors have yet to be priced in as trading has been sideways, but this will change once CAO reports record-breaking results in Feb 17. Maintain BUY with target price raised to S$2.01.

Read more...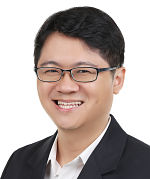 Check out our compilation of Target Prices