CIMB

OCBC

Tai Sin Electric Ltd

The local cable guy with consistent yield

■ An electric solutions specialist with leading market positions in its respective trades.

■ Cash-generative businesses, slight net cash position, consistent dividends.

■ Geared to Singapore's infrastructure spending; preparing for regional expansion.

■ 6.8x trailing P/E; its FY6/16 dividend yield of 6.3% is the highest among peers.

Hutchison Port Holdings Trust


Acquire or be acquired Unexciting outlook but stock looks oversold – BUY. Hutchison Port Holdings Trust (HPHT) offers investors an attractive 8.3% prospective yield even after our DPU forecast cut, and looks oversold at the current price level. Further upside could come from a stronger-than-expected recovery in China's exports, acquisitiondriven growth or privatisation by its major shareholders.

OCBC

Healthcare Sector: Opportunities remain amid high valuations

Much of our thesis for the healthcare sector remains intact. As governments in the region improve healthcare infrastructure and efficiency, competition could remain strong between private and public sector. Medical tourism growth may also slow down amid heightened macro uncertainties for the region. Against this backdrop, healthcare players are adopting similar growth strategies, where most are still engaging in capacity expansion plans and M&A in both their home countries and overseas. Valuations remain high for Singapore's healthcare sector, and particularly so when compared to the MSCI Asia ex Japan Healthcare Index. Thus we are keeping our NEUTRAL stance on the healthcare sector given the high valuations and varying growth trajectory across the companies. We are positive on Raffles Medical Group [BUY, S$1.61] for its steady earnings track record, strong management execution, healthy balance sheet and visibility on long term growth driven by pipeline of expansion plans.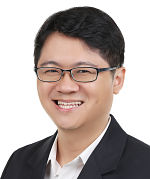 Check out our compilation of Target Prices