CIMB

OCBC

Tech Manufacturing Services

Breathing life

■ Electronics manufacturing services (EMS) was once a high growth industry.

■ New Venture Research, a market research and consulting firm, projects an EMS industry sales CAGR of 6.2% in 2015-2020.

■ Maintain sector Overweight, as new opportunities in life sciences/medical tech (medtech) and 3D printing have emerged.

■ Venture has embraced these new opportunities successfully, as has CEI Limited, with its focus on life sciences/medtech customers

Thai Beverage: Hoping for 2017 to normalize

Thai Beverage's FY16 results met our expectations. Notably, despite efforts from its key competitor, Beer's market share was stable at ~40%, and Non-Alcoholic Beverages' major brands (Crystal, Est, Oishi) also increased its market share over the past 9m. Looking ahead, given the year-long mourning season in Thailand, generally, advertising activities planned for 4Q would be postponed, nevertheless, management hopes that conditions would normalize further into 2017. OCBC Treasury Research believes there is little downside risk in economic fundamentals for Thailand, aside from the tourism sector during the mourning season. Separately, there was no change to guidance on corporate restructuring, which is expected to happen next year. As we still like the group's long term growth story, at current price levels, we upgrade from hold to BUY, with an unchanged fair value estimate of S$1.01.

DBS VICKERS

Small Mid Cap Monthly

Are buybacks a boon?

 Amidst the lull market, we look for firms with active share buyback mandates which could provide some support for share prices

 Keeping most conviction picks for November: China Aviation Oil, Cityneon and Singapore O&G

 Add movie production and entertainment play, mm2 Asia, and newly initiated CNMC Goldmine, which is attractive as a less-risky, gold proxy given its low production cost

 SMC Radar: Global Invacom

UOB KAYHIAN

Plantation – Singapore 3Q16 Results Review: Pick-up In Production Supports Performance

3Q16 results were within expectations. Earnings improved qoq on the back of a qoq rise in production. We are expecting a stronger performance for 4Q16 as production is likely to continue to pick up, as well as with the support of higher CPO prices. The pace of decline in production in Indonesia for 4Q16 will be slower than in Malaysia. We prefer Indonesia-based companies and maintain our top picks: BAL, FR and GGR. Maintain OVERWEIGHT.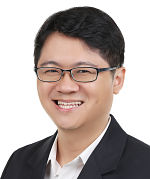 Check out our compilation of Target Prices