CIMB

PHILLIP SECURITIES

Ezion Holdings Better associate turnout; still cautious for FY17

■ 3QFY16 core net profit of US$9.4m was above our expectation on better associate earnings, but below Bloomberg consensus.

■ 9M16 featured i) positive operating cashflow of US$120m; and ii) net gearing of 1.0x (excluding perpetual securities).

■ We raise our FY16F net profit by 34%, but keep FY17F-18F figures intact for now as we remain cautious of further cuts in the daily charter rate (DCR) in FY17-18.

■ Maintain Hold call. As we roll over our valuation to FY17F, our target rises to S$0.33, still based on 0.3x P/BV; pegged to ROE of 3.4% in FY17F.

City Developments Limited

Continued momentum in development sales

 City Developments' (CDL) share of launched but unsold units in Singapore dropped 13.8% QoQ to 668.3 units as at 3Q16

 Balance sheet continues to be strong with S$3 billion in cash and 27% net gearing

Investment Action

While we pre-empt price cuts in certain development projects, the impact on profitability is limited considering these projects are >50% sold. Overall, we remain optimistic about CDL's property development segment as unsold units continue to move gradually. We also think the pessimism surrounding CCR properties has been overblown as recent transactions suggest slight discounts from current prices is sufficient to bring back a good volume of value investors. We remain confident of the Group's overseas development strategies, especially in China. We maintain our 'Accumulate' rating with an unchanged fair value of S$9.98 based on our FY17 RNAV estimates.

OCBC SECURITIES

Singtel: Earnings resilience built upon diversified portfolio


 Expects intense competition in Australia

 Dividend unlikely affected by 4th Telco

 Upgrade to BUY with new S$4.40 FV

Singtel's 1HFY17 revenue fell 4.8% YoY to S$7994.2m, impacted mainly by the decline in mobile termination rates in Australia. However, with an increase in associates posttax underlying profit contributions of 15%, mainly from Telkomsel, core NPAT rose 3.4% YoY to S$1933m and met 48.8% of the street's estimates. Going forward, Singtel expects FY17 consolidated revenue to decline by low single digit on expectations of heightened competition in Australia, while EBITDA is expected to remain stable. With a change in analyst coverage, we factor in new assumptions for 4th Telco entry and Singtel's latest guidance for FY17, as well as update our DCF assumptions and share prices of Singtel's listed associates. Consequently, our SOTP-based fair value increases from S$4.26 to S$4.40. With the recent share price weakness, we upgrade Singtel from HOLD to BUY rating, as we continue to like its diversified portfolio and long-term prospects through its exposure in developing economies and strong presence in enterprise segment.

MAYBANK KIM ENG

UOB KAYHIAN

Riverstone Holdings (RSTON SP)

Steady Recovery Results in line, gradual recovery in all segments

3Q16 earnings were in line; 9M16 met 72% of our FY16E. Core earnings for 3Q16 fell 4% YoY but increased 21% QoQ. The improvement was attributable to: 1) gross margin recovery (+1.7ppt QoQ) from better product mix and improved USD/MYR; 2) revenue growth from increased capacity and higher demand, where sales volume increased 15% QoQ; 3) better cost management. We expect recovery to continue as capacity increases and the macro environment stabilises. Maintain HOLD and TP of SGD0.92 (16x FY17E EPS; 1 SD above mean).

ST Engineering (STE SP)

3Q16: Cleaned House; Time For A Fresh Start

With the divestment of JHK, STE can now commence operations on a clean slate and we expect lower provisions in the coming quarters. We also believe the worst is over for ST Marine as it has reduced its exposure to the O&M sector and controlled costs. We believe STE's confidence in its new initiatives is also partly behind the attempt to "defend" its final dividend payout. We recommend investors stay invested as earnings volatility has likely peaked. Maintain BUY. Target price: S$3.42.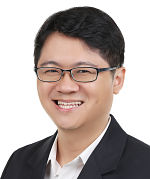 Check out our compilation of Target Prices