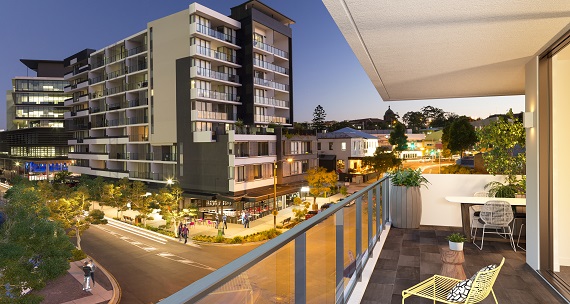 While China is its primary market currently, Chiwayland has shown its ability to develop properties in overseas markets such as Australia. It handed over its first Australian project in 1Q2016. Located in Brisbane, the Vivir, which has 54 residential units and one commercial unit, was nearly fully sold as of June 2016.
Artist's impressionNextInsight and several analysts are headed to Suzhou, China today to check out some of Chiwayland International's property projects.

Aside from Suzhou, Chiwayland has completed property developments in cities such as Shanghai, Wuxi and Zhangjiagang.


Chiwayland

11.7 SGD cents

52-week range

4.1-14.8 cents

Market cap

S$78 million

PE (ttm)

--

Dividend yield

--

NAV/share

146.7 RMB cents

Year-to-date return

72%

Source: Bloomberg
Chiwayland, on its website, says it is ranked as one of the Top 100 Real Estate Development Enterprises in China.

Not content with its home market, the Group seeks to become a global property player with at least half of its revenue coming from outside China within the next five years.

It is targeting to grow in North America, Western Europe and Asia.

After Chiwayland, we will catch a train to the nearby city of Nanjing to visit Sunpower Group.


Sunpower

36.5 cents

52-week range

18-42.5 cents

Market cap

S$269.2 million

PE (ttm)

8.3

Dividend yield

0.33%

Year-to-date return

12.3%

Source: Bloomberg
Sunpower has 20 years of track record in the energy-saving and environmental protection sector.

It has ventured into a new major area of growth recently.

It clinched a number of BOO/BOT projects to build centralised steam and electricity facilities in the PRC, which will help combat smog pollution. (Details on its website)

Look out for our reports and photos!