TIME IS MONEY -- an adage that is particularly apt for pharmaceutical companies whose drugs are approved in the US and find that it takes as long as eight years to make it to the Chinese market.

That waiting time can be cut substantially, and many lives would be saved, according to ApolloBio Corp, a biomedical investment company in Beijing.

In fact, the waiting time can be cut to none at all.

"ApolloBio is developing a fast track for U.S. biomedicine companies to enter Chinese markets and helping Chinese patients receive faster and more efficient medical treatment", said Qiu Sinian, the company's Chairman, in a report on the Wall Street Journal (WSJ).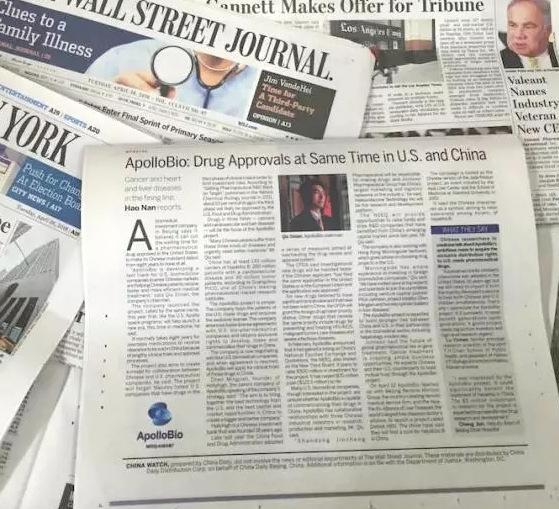 ApolloBio project is eyeing drugs in the third phase of clinical trials in three fields — cancers and cardiovascular and liver diseases.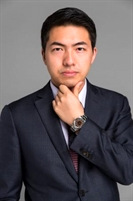 Qiu Sinian, executive chairman of ApolloBio."Many Chinese people suffer from these three kinds of diseases and urgently need better medicine," Mr. Qiu was quoted as saying.


This is how the ApolloBio project works: The company buys the patents of the U.S.-made drugs and acquires the exclusive license.

The company enters exclusive license agreements with U.S. bio-pharmaceutical companies and obtains exclusive rights to develop, make and commercialize their drugs in China.

ApolloBio, which listed on China's National Equities Exchange and Quotations, the NeeQ, also known as the New Third Board, in February, plans to raise US$500 million in investment for the project. It has raised 800 million yuan (US$123.3 million) so far.


The WSJ report quoted Chinese researchers opining on ApolloBio's ambitious project:

"A special vaccine for children's pneumonia was adopted in the United states 10 years ago but we still need to import it from the country. We expect a vaccine to help both Chinese and U.S. children simultaneously. That's why I appreciate the ApolloBio project. If it succeeds, it could benefit generations upon generations. A grand project needs big-picture investors and high-level research organs."
--- Lu Yichen, former principal research scientist at Harvard T.H. Chan school of Public Health, and President of Haikou VTi Biological Institute in Haikou, Hainan province.
"I was impressed by the ApolloBio project. It could significantly benefit the treatment of Hepatitis in China. The $5 million investment in research for the project is expected to accelerate new drug research and development."
--- Cheng Jun, Deputy Dean of Beijing Ditan Hospital.
The full text of the WSJ report can be found on ApolloBio's website.

Watch ApolloBio's 16-minute video on its project -->