Excerpts from analyst's report

JP Morgan analysts: Elaine Wu & Boris Kan



CEI gets HK approval; Hankore holds SGM on 5 Dec.

CEI said the HK Stock Exchange has approved its water assets spin-off into Hankore Environment (HANKORE SP, Not Covered, mkt cap US$375MM). As part of this transaction, CEI will acquire a 79% stake in Hankore. Separately, Hankore will hold a special general meeting for its shareholders to vote on this transaction on 5 Dec.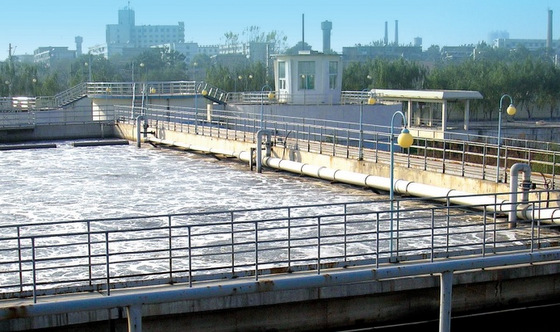 HanKore's water treatment plant. Photo: annual reportBuy CEI ahead of the completion. We believe CEI's acquisition of Hankore will complete by the schedule deadline of 12 Dec.

This would serve as a near-term catalyst for the stock, in our view, because the transaction would double CEI's wastewater treatment capacity to ~3.4MM tons/day and potentially add ~10% to CEI's 2015E EPS, on our estimates.

We reiterate our OW on CEI because in our view the current price is not reflecting potential EPS upside from the Hankore acquisition and CEI's recent waste-to-energy project wins (click here for our note on their latest project wins).
KKR and Citic to acquire United Envirotech at 28x FY16E P/E. Citic Ltd and KKR have made a pre-conditional voluntary offer to acquire all of the shares of United Envirotech Ltd (UENV SP, Not Covered, mkt cap US$1B), which specializes in using membrane-based technology to treat industrial wastewater.

The offer price of the shares is SGD1.65, which is 9% higher than UEL's last closing price. Based on consensus EPS estimates, the offer price implies 28x FY16E P/E (FY year end on 31 Mar). Following the acquisition, Citic and KKR will subscribe to additional shares in UEL totaling SGD50MM-150MM, or 2.5%-7.3% of shares outstanding.

Read-through from this deal. The implied P/E multiple of 28x for this transaction is higher than the industry's average of 21x. We believe one of the reasons for the high valuation is because there are currently very few listed industrial wastewater treatment companies. Also, UEL's membrane technology and R&D effort help to differentiate them from other players. In sum, we view this as a positive for the China water sector and believe investors are still very keen to acquire shares in companies that can benefit from the growth in environmental protection investments.

Recent story: @ HANKORE's AGM: Questions on water tariffs, share price, RTO, etc