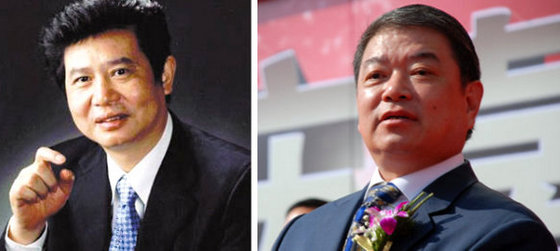 Shanghai-based developer Mr. Tong Jinquan became a cornerstone investor with a 43.2% stake in Singapore-listed Viva Industrial this week.
Photos: xiaodao, biud

REAL ESTATE MOGUL Mr. Tong Jinquan was issued shares worth 200 million sgd to become a cornerstone investor in Viva Industrial Trust, which listed on the Singapore Exchange on Monday (Nov 4).

Tthe property tycoon jealously guards his public persona but here's a look behind the headlines at the billionaire Chinese shareholder, who now owns 43.2% of the S-REIT.

The 59-year-old Mr. Tong was born in Eastern China's prosperous Zhejiang Province in the industrious city of Shaoxing.

The five million strong urban area is no stranger to producing luminaries, with early 20th century writer Lu Xun and Zhou Enlai – perhaps China's most popular political figure on the global stage in the previous century – also calling Shaoxing home.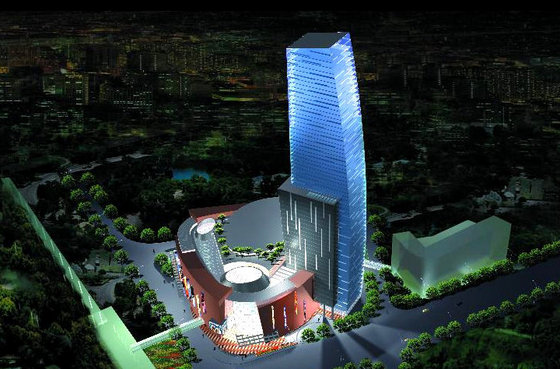 Mr. Tong Jinquan is the billionaire chairman of Shanghai Summit Property Development Ltd. Pictured above is the Summit Shopping Mall in Shanghai. Photo: Company

Mr. Tong's day job as he nears 60 is chairman of Shanghai Summit Property Development Ltd – a successful diversified developer that puts its name to some of Shanghai's highest-profile shopping centers, offices, hotels and residential complexes.

Despite his firm's success and his staggering wealth (Mr. Tong's net worth currently stands at nearly three billion usd), the married father of one has kept Summit Property privately held all these years.

So the self-made billionaire's sudden involvement with a publicly-traded enterprise like SGX-listed Viva Industrial represents a new chapter of sorts in his professional life.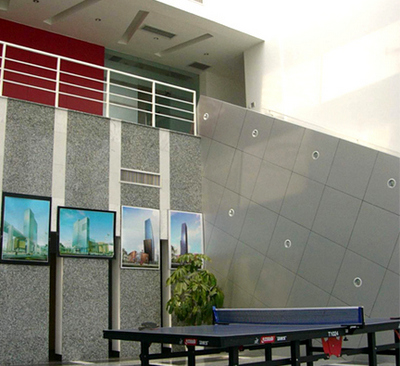 Some of Shanghai Summit's properties include dedicated ping pong rooms, perhaps an homage to the founder's early career. Photo: CompanyThere are some instances where he pulled back the curtain on his personality, and spoke publicly once of a project his company initiated in Shanghai where his company is headquartered.

"The commercial property (we developed) sees thousands of transactions a day and so I wanted to let people know a bit about me as one of its investors.

"Otherwise I would not be addressing the media right now," Mr. Tong said in a rare meeting with reporters a few years ago.

Mr. Tong's early days did not necessarily point to a life of luxury down the road.

In 1975, at the age of 20, he took an entry level position at a local ping pong equipment factory.

He soon worked his way up to shift foreman and by 1983 became general manager at another sporting goods firm.

Nearly a decade later, he was ready to strike out on his own in a big way, and founded Summit Property Development in Shanghai in 1992.

And from there, as they say, the rest is history.

Mr. Tong's firm has financial involvement with some of Shanghai's most iconic commercial properties and he has prospered handsomely after entering the country's real estate market just as things were poised to take off.

Not hampering matters was the fact that over the past two decades, China's economy has leapfrogged several nations to now sit at the No.2 spot in terms of GDP.

Early on, Mr. Tong had to work extra hard to make his parents proud as he was the fifth of nine children.

Amazingly, he only studied as far as the fifth grade elementary level before his family's economic hardships at the time forced him to withdraw.

This makes Mr. Tong an honest to goodness "self made" man in the truest sense of the word.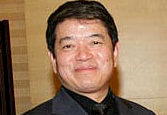 Mr. Tong Jinquan, fifth grade education, three billion usd net worth. Photo: shhouseHe said he learned from his father to work hard but always maintain a certain sense of humility.

And apparently, all his money hasn't gone to his head.

"I'm a very simple person with simple needs as I only received five years of education.

"In fact I think my simple and disciplined upbringing has helped me in business as when things get confusing or challenging, I always seek the simplest, path-of-least-resistance solution and things find a way of clearing up quickly and working themselves out," he said in another rare local media interview a few years back.

From his founding Summit in 1992 until just over a decade later, Mr. Tong had turned the property developer into a 2.5 billion usd business, helping him get named to Forbes' 2003 China Rich List for the first time.


---

See also:

CHEN JINXIA: Billionaire Quietly Perservering Through Tragedy


For more on Mr. Tong, see:

http://finance.sina.com.cn/wealthperson/2004-04-29/204.html

http://news.winshang.com/news-20790.html