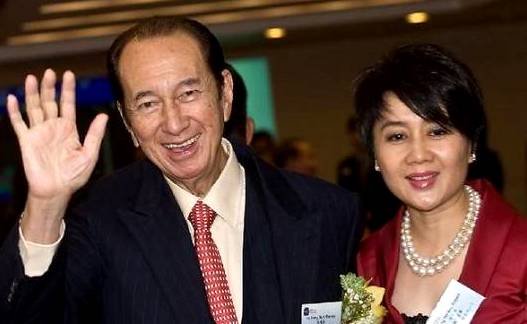 Dr. Ina Chan (right) was the third wife of Macau's "King of Gambling" Stanley Ho, briefly in the 1980s and hasn't exactly had a smooth relationship with her ex-husband since. Photo: maillive

DR. INA CHAN UN CHAN was the third wife of Macau's "King of Gambling" – Stanley Ho.

Their blissful union lasted just a couple of years and post-nuptial life has been rocky at times for Dr. Chan.

But she is still living large with a net worth of 1.4 billion usd and claims fame to being one of the highest profile Hong Kong philanthropists.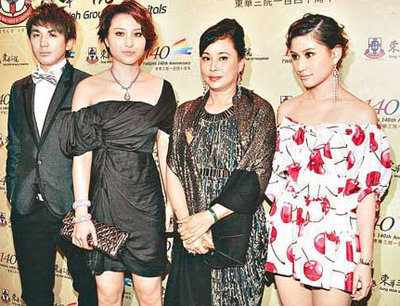 Dr. Ina Chan had three children with ex-husband Stanley Ho, Macau's richest man. From left: Orlando Ho, Florinda Ho, Dr. Chan, and Laurinda Ho.
Photo: szjsBorn in 1954 in Macau, Dr. Chan traces her recent roots to Guangdong Province and is one of Greater China's richest women.

But life for the business baroness hasn't always allowed her to claim an Easy Street address.

Her myriad accomplishments have been overshadowed of late by a legal spat with former husband, and father of her three children, Stanley Ho – himself the proud owner of a two billion usd nest egg.

But the fact that she has bounced back from her short mid-eighties marriage to Macau's richest man and still makes all the right headlines, is testimony to Dr. Chan's staying power.

First, a bit about her recent troubles in paradise...

In 2011, 23 years after divorcing Mr. Ho, Dr. Chan confronted one of her life's greatest challenges – dealing with the agonizing reality that her former husband named her in a writ with the High Court along with their eldest high-flying media-friendly daughter, Florinda Ho.

Mr. Ho accused Dr. Chan and Florinda -- born 1989 -- among others of illegally taking shares in Lanceford Co Ltd which controls the bulk of Mr. Ho's wealth.

Stanley Ho claimed that they had improperly or illegally issued new shares in his company that virtually gifted them with majority control of his firm and rendered him with virtually nil.

The writ sought to prevent the defendants from disposing any of the shares.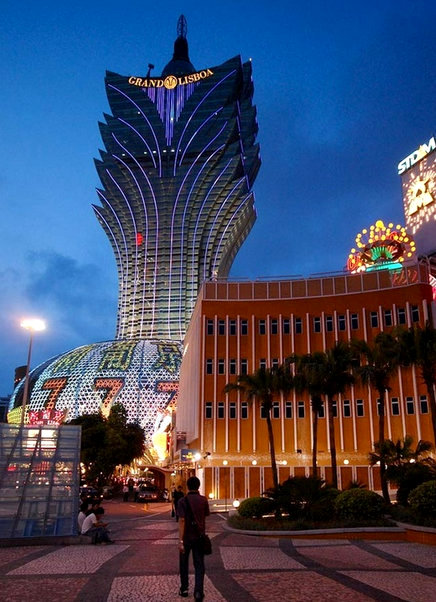 Grand Lisboa, the flagship casino of Macau's Stanley Ho. Photo: pinterestMr. Ho said shortly after filing the writ in a television interview that his kin doesn't sue each other and the entire squabble had been peacefully resolved.

At the height of the legal tussle, Dr. Chan had this to say to the Hong Kong media: "Behind closed doors, the family's business is ultimate the family's business."

However, his advocate Gordon Oldham issued a press statement soon after claiming Mr. Ho had been coerced by various parties into issuing prepared statements.

The final resolution to the accusations – if one ever comes – is yet to be known.

But Mr. Ho – who will turn 92 next month – is perhaps willing to let bygones be bygones and has not pursued any significant legal action since the flareup with his third wife and others two years ago.

Legal spats aside, Dr. Chan still has kind words for her ex-husband.

"I met Stanley when I was still a nurse. The first impression he gave me was that he was ridiculously handsome yet still cared about others.

"He never made others awkward despite his status, and always showed a great love for his children and a filial devotion to his parents," said the previously star-struck betrothed women.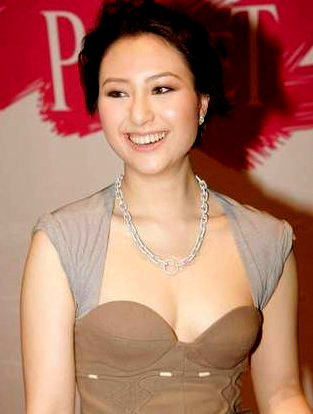 Stanley Ho, the face of Macau's gambling industry, has accused ex-wife Dr. Ina Chan and their daughter Florinda (above) of trying to bilk money from the billionaire. Meanwhile, Florinda doesn't seem to be too bothered and is said to be dating singer/actor Joel Chan after getting a fashion degree in the UK.
Photo: 21cnThe 59-year-old has forged a formidably fortuitous path ever since signing her divorce papers in 1988.

She is now arguably the most high-profile businesswoman and philanthropist in Hong Kong, with a steady hand on the rudder of an investment portfolio that contains transportation businesses, leisure, retail, hospitality and of course -- being Hong Kong -- property.

Dr. Chan is a significant shareholder in several companies including Sociedade de Turismo e Diversões de Macau and the SJM Holdings Ltd.

She is actively engaged in a broad spectrum of community and charitable causes and is an active supporter of arts and cultural entities.

Dr. Chan also serves as chairperson of the Tung Wah Group of Hospitals and is a member of a number of other charitable organizations.

She is also not averse to politics, serving as a member of the 10th Guangdong Provincial Committee of Chinese People's Political Consultative Conference.

Dr Chan received her secondary education at the Sacred Heart Canossian College, Macau, and later on won an honorary doctorate in commerce from The University of West Alabama and a PhD in management from Lincoln University in the US.


Gambling tycoon Stanley Ho and Dr. Ina Chan in happier times. Photo: dnkbThough far younger than her famed and seemingly estranged ex-husband, Dr. Chan is still appreciative of things old, being a major aficionado of antiques.

She opened the Treasure Court antique store in the in the 1980s, and began investing in other businesses.

In 2004, Dr. Chan founded On Power Management Ltd via which she conducts the investment and management of her realty businesses and seven years later she set up UNIR (HK) Management Ltd to consolidate and manager her broad range of capital investments.

The jury is still out on whether Dr. Chan will ever be able to completely bury the hatchet with her ex-husband.

But one thing's for sure... she hasn't let a media firestorm implicating her and her daughter in possible wrongdoing slow down her high-profile charity and business work.


---

See also:

XIU LI HAWKEN: Bunkering Down For Billions


For more on Dr. Ina Chan, see:

http://www.88news.net/2011/02/03/casino-tycoon-stanley-ho%E2%80%99s-empire-dispute-saga-continues/#sthash.eFnPRTEq.dpuf

http://ent.jschina.com.cn/system/2013/08/30/018416777.shtml

http://ent.qq.com/a/20110127/000019.htm