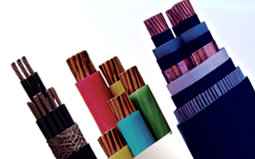 Jiangnan's cables are in hot demand. Photo: JiangnanJIANGNAN'S stellar September

Jiangnan Group Ltd (HK: 1366), a manufacturer of wires and cables for power transmission, distribution systems and electrical equipment, is having a vigorous month of September on the orders front.

In mid-September, the company won tender bids worth some 313 million yuan including high and ultra-high voltage power cables (25.33 million), functional cables (80.84 million) and low- medium voltage and other general cables (206 million).

Customers include Xiamen Lianshang Logistics, Shandong Power, Qingdao Power Supply and Tibet Power.

Just a week prior, the Hong Kong-listed firm won export tenders from three markets worth 364 million yuan in the first week of September alone, which equals 17% of the total top line for the January-June half.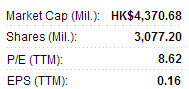 Jiangnan recently 1.40 hkd with a 52-week range of 1.09-1.63. The tenders include the supply of power cable to Power Works Pte of Singapore, aluminum conductor steel-reinforced cable to National Power Transmission Corp under Vietnam Electricity and all aluminum alloy conductors to Ethiopian Electric Power.

Following the two order blitzes, Jiangnan's sales in one week in September are already at nearly a third of first half totals.

The order spurt comes as good news for Jiangnan Group after its interim revenue sank 10.6% year-on-year to 2.15 billion yuan while first half net profit declined 6% to 150 million.

---

GUANGDONG YUEYUN inks South China transportation deal

Guangdong Yueyun Transportation Co Ltd (HK: 3399) said unit Guangdong Vehicle Transportation Group entered into a memorandum of understanding to become a strategic investor in Qingyuan City Vehicle Transportation Group and Qingyuan City Second Transportation.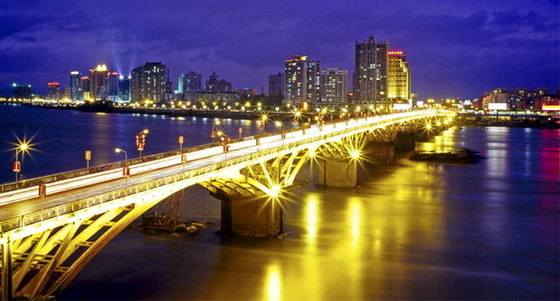 Guangdong Yueyun hopes a big public transportation deal in the South China city of Qingyuan (above) will rev up business for the Hong Kong-listed firm. Photo: southchina

Upon completion, Guangdong Vehicle Transportation will hold a 60% equity interest in Qingyuan City Vehicle and Qingyuan City Second Transportation.

Qingyuan City Vehicle and Qingyuan City Second Transportation are principally engaged in the provision of road transportation and public transportation services in the Guangdong Province city of Qingyuan.


---