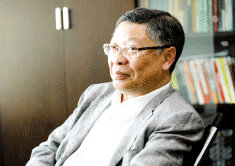 Chow Sang Sang Chairman and GM Vincent Chow Photo: maigooCHOW SANG SANG enjoyed a stellar half, with revenue surging 55% to hit a record 14.1 billion hkd, leading to a 40% jump in net profit to 615 million hkd.

Management told investors on Friday that gold prices provided a big boost.

Chow Sang Sang Chairman and Group General Manager Mr. Vincent Chow said this year was heralded in with various warning signs pointing to a slowing economy in China, and as consumer sentiment became more cautious, sales of high-priced jewelry and watches continued to be soft.

"Nevertheless trips to Hong Kong by mainlanders during the first five months rose 19% year on year, and the stock market in Hong Kong became more active in line with world markets," he said.

And many of these visitors to Hong Kong over the past few months have been returning to the PRC with precious cargo in their pockets.

"In April the price of gold took a precipitous fall of some 150 usd per ounce within a week, triggering a widely-reported buying spree in Hong Kong by mainland visitors as well as local consumers, and sales of gold jewelry on the mainland surged as well.

"In both markets the demand was focused more on gold jewelry such as bridal bangles than on collector items such as 1,000 gram slabs and 50 gram wafers," he added.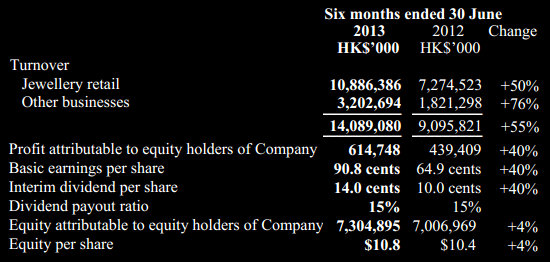 Chow Sang Sang enjoyed a record H1 revenue. Source: CSS

The volatility of the precious yellow metal has been a boon to Chow Sang Sang of late.

"As the surge in gold sales began to wane, the gold price took another deep dive in June, bringing back hordes of customers who would find that previously depleted stocks had yet to be fully replenished," the Chairman said.

Interim retail jewelry sales contributed 10.9 billion hkd or 77% to total turnover, while overall operating profit increased by 45% year-on-year to 731 million hkd.

Chow Sang Sang CFO Mr. Theodore Tam said that the plummeting gold prices this year meant much higher volume sales of the precious metal, but lower per-unit margins.

"Gold prices were much higher last year, so we have to sell a lot more, around 15-25% more in terms of quantity."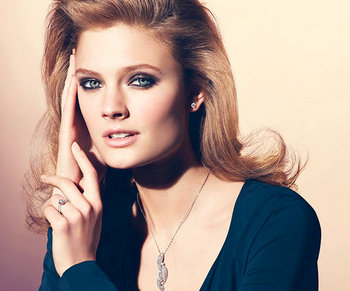 As of end-June 2013, Chow Sang Sang had 286 shops covering 95 cities in the PRC. Photo: CSSHe said the firm would maintain a prudent retail store expansion policy and would not let the recent "gold rush" influence its long-term decision-making process.

"We have not built more than 50 shops in the prior two years, and we will stick to this. We have 15 new shops lined up and are always looking for the best locations and we're targeting around 30 new stores in 2013," Mr. Tam said.

Despite a gradual recovery in gold prices this summer compared to springtime levels, the CFO said Chow Sang Sang "continued to see strong gold demand in July and August."

"We've experienced double-digit same store sales growth (SSSG) in our China and Hong Kong shops these past two months.

He said sustained sales growth was important because rent increases were always a possibility in this industry.

"Assuming we don't face very aggressive landlords, we should see average rental increases of between 25-30% for full-year 2013."

Hong Kong & Macau

Of the overall January-June turnover in jewelry retail, 61% occurred in Hong Kong and Macau, with the proportion of sales to mainlanders rising several percentage points to 54%.

The surge in gold sales drove SSSG to 50%.

At the same time, the ratio of non-gold jewelry sales was compressed to 24% from last year's 33%.

Additional floor space was gained through the opening of a street-level store in Argyle Street, Mongkok, Hong Kong and the expansion into upper floors at the Canton Road store as well as one at Monarch House II, Hennessy Road, Causeway Bay.

Total shop rental expenditure rose by 30% in the first half and capital expenditure stood at 23 million hkd.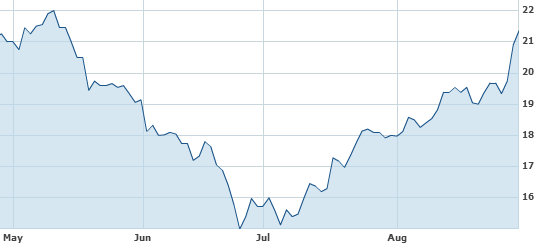 Chow Sang Sang's recent Hong Kong share performance. Source: Yahoo Finance

Mainland China

Turnover at PRC-based shops rose 45% in the first half, contributing 39% of the total jewelry retail turnover, with SSSG at 31%.

"The anti-corruption drive in the PRC probably played an important part at dampening the overall growth of sales of luxury goods.

"However, given that high-end gift items account for a small portion of our sales, the impact has not been significant," Mr. Chow said.

In line with the strategy of being more selective in opening new shops, only 15 new shops were opened in the first half.

With the closure of three shops, as of 30 June 2013 there were 286 shops covering 95 cities in Mainland China.

Strong cashflow

Chow Sang Sang generates strong recurring cashflow from its jewelry business and continues to enjoy a solid cash position, Mr. Chow said.

As at 30 June 2013, the Group had cash and cash equivalents of 1.146 billion hkd (31 December 2012: 674 million), with cash mostly held in Hong Kong dollars or yuan and deposited in leading banks with maturity dates falling within one year.

The end-June 2013 gearing ratio stood at 23%, based on total bank borrowings and bullion loans of 1.685 billion hkd as a percentage of total equity attributable to equity holders of the Company of 7.305 billion hkd, with the current ratio of the Group at 3.6.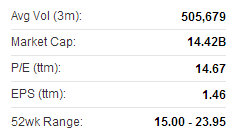 Chow Sang Sang recently 21.35 hkdLooking ahead, Chow Sang Sang recognized that the PRC economy was entering a slowing-down phase, but it appears that the central government is trying everything in order to maintain stability and a sustainable recovery.

"Although we cannot foretell how consumers will react to future movements in the gold price, we believe that gold and gem-set jewelry are still desired by the populace despite the slowing economy and anti-corruption drives -- especially for brides' dowry or, simply put, for hoarding," Mr. Chow said.

He said that Chow Sang Sang clearly benefitted from the "gold rush" of mainly PRC buyers rushing in to buy the precious metal earlier this year, and that the buying frenzy still had some wind left in its sails.

"After the 'gold rush' in April, May and June, we still see gold demand in August above normal levels," he said.

The Chairman added that Chow Sang Sang would continue with its policy of moderate network expansion coupled with a tight control on inventory.

"In the second half, on the mainland there will be some 15 new shop openings and eight existing shops to be refurbished, while in Hong Kong a street-level store will be opened on Nathan Road and another at V-City, a new shopping mall in Tuen Mun."

Chow Sang Sang's Board of Directors has declared an interim dividend of 14.0 HK cents (2012: 10.0 HK cents) per ordinary share for the six months ended 30 June 2013.

---

See also:

Houses Bulllish On CHOW SANG SANG