Main reference: Story in China News

PROPERTY PRICES in Hong Kong are now 40% higher than 1997 values – a time just before the devastating Asian Financial Tsunami hit the regional real estate market particularly hard.

This is prompting market watchers to ask: Are prices sustainable?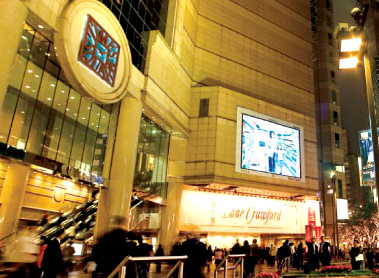 Wharf's Times Square in Hong Kong. Photo: CompanyMost of us can clearly remember the haunting images of half-finished luxury housing projects on pristine Thai beaches and pitch dark office towers from Seoul to Hong Kong during the asset bubble burst that seemed to hit every Asian country but China a decade-and-a-half ago.

At the time, Hong Kong was awash with not only an overblown property market, but excitement mixed with a bit of nervousness as the Special Administrative Region reverted to Beijing rule in mid-1997.

Before the Asian Tsunami hit, impacting South Korea and Thailand especially hard at first, Hong Kong's real estate market had already soared to historic highs.

But now, 15 years later, property prices in the former British colony are up 40% from those record, pre-Tsunami days.

That, say market watchers with an eye on Hong Kong's all-powerful developers, means the market may be long overdue for a serious correction.

Hong Kong's property market has in some ways been a victim of its own success, pricing even the most modest of residential units out of many middle class home and apartment shoppers' budgetary allowances.

Furthermore, the return of Hong Kong to its ancestral motherland, along with the spectacular economic performance of Mainland China in the years since the Asian Financial Tsunami, meant that literally millions of nouveau riche Mainlanders have found themselves in the coveted position of being able to own homes and make a living in the Special Administrative Region.

Add to this the fact that Hong Kong's interest rates have been some of the lowest in the region over the past few years which has made property investors' lives easier with cheaper capital to pour into the sector.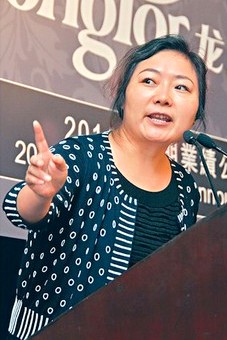 Longfor's founder and Chairperson Wu Yajun has most of her Hong Kong-listed firm's assets in the PRC and is thus more shielded from a possible bubble burst in Hong Kong's property market. Photo: womenofchinaEven Hong Kong – which is often praised as having the most open, transparent, laissez-faire economy in the world – can't sit idly by year after year as one of its most important sectors continues to balloon toward bubble status.

Last year, Hong Kong authorities launched a fresh set of comprehensive measures to slow down soaring property prices including a move never attempted before in the "Chinese city" – i.e. actively using disincentives to keep Chinese from the PRC from snapping up the city's properties and plots.

This came in the form of a 15% property tax on "foreigners" – a move clearly targeting mainland investors by default as they overwhelmingly comprise the bulk of real estate investors in Hong Kong.

The SAR government also doubled the stamp duty on property purchases and investments to 8.5% last year.

And earlier this year, authorities closed a longstanding loophole as now hotel investments – whether entire buildings or single guestrooms – are no longer immune from stamp taxes.

In a further recent measure to cool the white hot local property market, SAR officials implemented Supplemental Stamp Duties, Buyer's Stamp Duties and Double Stamp Duties to scare off speculators and avert a much-feared bubble burst.

More sobering is the fact that first quarter prices still managed to climb 5% despite a raft of new and existing disincentives.

Another unsettling statistic to emerge recently is that monthly mortgage and/or rental prices for residential properties equal 56% of Hong Kong household incomes, compared to 48% a couple decades ago.

The rapidly growing middle class in a country 1.4-billion-people strong at Hong Kong's doorstep cannot be "stamp taxed" into a state of disinterest in Hong Kong's highly coveted residential property market.

Therefore, something must give in order to maintain stability in such a vital sector to the SAR's long-term economic health and prosperity.


---

See also:

CHINA NEW TOWN DEVELOPMENT Swings To Black

PROSPERITY REIT: What Analysts Now Say...