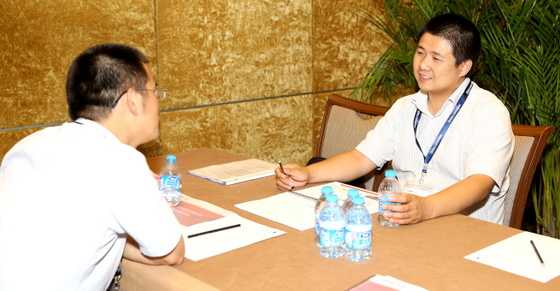 Mr. Warren Wang (right), Longi Silicon's Secretary to the Board Chairman, conducts a one-on-one meeting with an investor in Shenzhen.      Photo: Aries Consulting

XI'AN LONGI Silicon Materials Corp (SHA: 601012), the world's No.1 maker of monocrystalline silicon ingots and wafers, expects 10-15% gross margins in 2013, significantly higher than the 3.8% GM seen in the fourth quarter last year.

That's good news for the A-share listed firm after it reported a bottom line loss of 54.7 million yuan last year due to major client Suntech's woes and anti-dumping action abroad.



Longyi wafers.     Photos: Company"We sell our ingots and wafers primarily to downstream solar cell and panel manufacturers. So when a major client like Suntech struggles, so do we," said Mr. Warren Wang, Longi Silicon's Secretary to the Board Chairman.

Speaking at the Aries Consulting-organized "Scaling New Heights Investor Conference 2013" in Shenzhen on July 5, Mr. Wang said that this year was looking much rosier on the financial front.

"We expect to record a GM of between 10% and 15% this year," he said.

Longi, which listed in Shanghai in April of last year, produces and sells monocrystalline ingots and wafers in China, with core products including 6", 6.5" and 8" ingots and wafers.



Longyi ingots.   The Shanghai-listed firm is the world's top maker of monocrystalline silicon products.     Photos: CompanyIn 2012, Longi's revenue was 15.35% lower at 1.71 billion yuan due in large part to the financial troubles of major downstream solar sector client Suntech Power.

"The lack of orders from Suntech along with anti-dumping trade action against Chinese solar firms from both the US and the EU led to downside pressure for Longi in 2012," Mr. Wang said.

As of end-2012, Longi's monocrystalline silicon ingot capacity was 1.4 GW and its monocrystalline wafer capacity stood at 1 GW.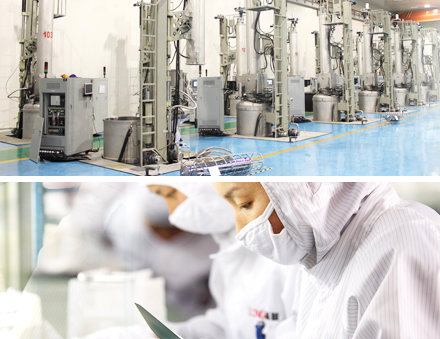 Longi's facilities in North China.      Photos: Company

"Longi has a committed and highly talented R&D team, with six dedicated research centers, 82 product patent applications, 10 non-proprietary technologies and is also a leader in cost effective production of non-silicon based products as well," Mr. Wang added.

Tough 2012, but things looking brighter

Last year saw China's photovoltaic enterprises still impacted by the global financial crisis of four years prior, with perhaps 2012 being one of the toughest operating climates with endemic problems across the sector regarding silicon oversupply and severe financial hardships related to raw material stockpile writedowns.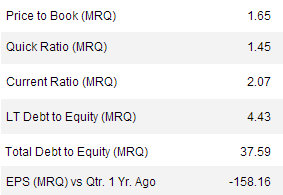 Longi recently 9.79 yuan with a 52-week range of 5.59-10.78."Our sales were down 38% last year as the entire industry continued to endure difficult adjustments and restructuring," he added.

Total industry-wide installed photovoltaic manufacturing and processing equipment capacity rose by around 10% in 2012 which resulted in selling price pressure across the sector.

However, the silicon product maker based in the Northern Chinese city of Xi'an was confident that things were looking brighter for the solar sector play this year.

"We are confident that our reliance on cost-efficient manufacturing and a strong capital position will help realize better growth down the road.

"Longi remains committed to quality excellence and cutting-edge R&D to help ensure a positive outcome."
 
---
 
See also:

COMTEC SOLAR Swings To Q1 Net Profit

SOLARGIGA ENERGY: Latest Happenings...