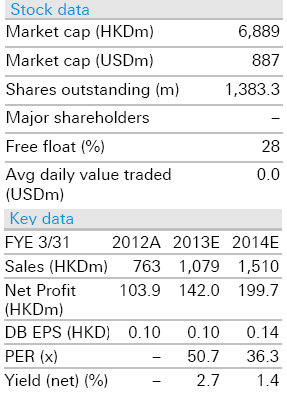 Source: DeutscheDeutsche: TSUI WAH eyeing aggressive PRC expansion

Deutsche Bank said Tsui Wah Holdings Ltd (HK: 1314) will benefit with three new central kitchens in its pipeline seen supporting aggressive expansion, especially in Mainland China.

"Management said that the Shanghai kitchen is its first priority given the enlarged scale, followed by Hong Kong and South China.

"The company intends to own the central kitchen property and is therefore being very careful in its site selection, with the Shanghai kitchen likely to support 60 stores and the HK kitchen 30 stores (or 55 when combined with the existing central kitchen in HK)," Deutsche said.

Tsui Wah management noted that the initial purpose of the central kitchens is not to reduce costs but to share the kitchen workload at stores.

"Therefore, it does not expect to see cost benefits in the first year of a central kitchen's operation, although the kitchens should help improve GPM over the long term."

Tsui Wah attended Deutsche Bank's Access Asia conference in Singapore recently, where management talked to investors about the brand's history and development strategy.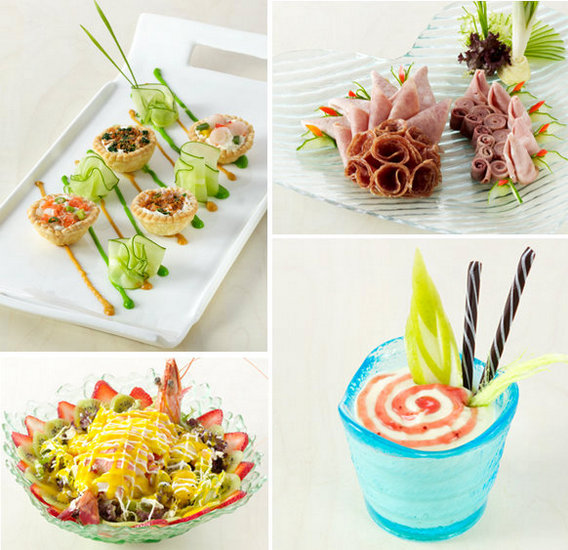 Photos: Tsui Wah

"Same store sales growth (SSSG) in Hong Kong was 10-11% in April vs. 11-12% historically, while China SSSG in April was stable at around 11-12%.

"The avian flu scare has had a very limited impact on mainland operations, with only one store in Shanghai halting sales of Hainan chicken (and this was easily substituted by other newly launched meat items)," Deutsche said.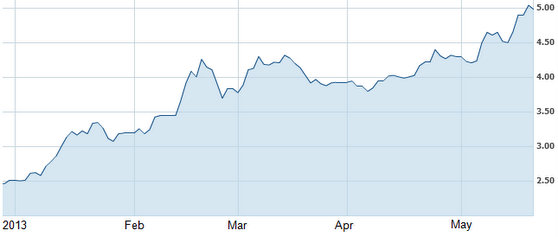 Tsui Wah's recent share price performance. Source: Yahoo Finance

In FY2014, Tsui Wah aims to open four stores in Hong Kong, five stores in East China, one store in Central China and two stores in South China, with site selection in Hong Kong more focused on residential areas.

"Management mentioned that human resources and ingredient resources are the two largest challenges when expanding in China," the German research house added.

Tsui Wah has its own independent management team in China and a training school to support expansion.

Deutsche is maintaining its "Sell" call on Tsui Wah with a target price of 2.90 hkd (recent share price 4.98).


---

HSBC: HENGDELI downgraded to 'Neutral'

HSBC Research said it is cutting its recommendation on Hengdeli Holdings (HK: 3389) to "Neutral" from "Overweight."

It is also lowering Hengdeli's target price to 2.22 hkd from 3.00 (recent share price 2.00).
"Call us naïve as we thought the worst was behind us. But there is mounting evidence that 2013 will be rougher than 2012," HSBC said.

After a lacklustre 2012 during which y-o-y sales growth slowed significantly from the high 30s levels of 2010 and 2011 to 6.6%, HSBC said it was under the impression that 2013 would be slightly better with a favourable mix.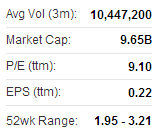 Hengdeli recently 2.00 hkdBetter sales on entry price points than high-end watches would continue to be supportive to margins and mitigate SG&A pressures linked to increased staff costs and booming rents.

"Well, we were wrong. The Oriental Watch (HK: 398) profit warning and discussions with industry participants have made us reconsider," HSBC said.

Sales growth should be lower than expected as high-end sales at Hengdeli in China are probably down close to 20% YTD (with Rolex down more, Cartier in line and Omega down less in our view).

"With entry price points up mid-teens, the termination of Frederique Constant and Maurice Lacroix at wholesale and HK up low to mid-teens, we are revising our 'all in' sale growth to 6.1% (from 8.4%)."

The peer pressure derived from anticorruption policies is being felt both more harshly and for longer than many retailers would have probably hoped for, and visibility on when and if there will be a rebound is extremely poor, the research house added.


---

Merrill Lynch: CHOW SANG SANG most favored jeweler

Merrill Lynch said that despite various hedge ratios and likely double-digit SSSG in 2013, it sees two issues that would hinder the retail jewelry sector's share-price performance.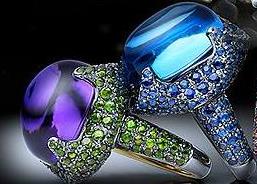 Merrill Lynch said Chow Sang Sang leads the pecking order among HK-listed jewelry retailers. Photo: Chow Sang SangNamely, they are: 1) product mix skewed to gold, which has only 1/3 or lower GPM vs. that of jewelry and (2) the profitability of wholesalers would suffer more because of higher mix from gold and limited hedging activities, which would deter their network expansion capability.

"We thus favor Chow Sang Sang (HK: 116) relatively more than peers, thanks to its 100% retail business model and disciplined pace of network expansion.

"Chow Sang Sang leads the pecking order (among jewelry retailers), followed by Chow Tai Fook (HK: 1929) and Luk Fook (HK: 590). Chow Sang Sang's 100% retail business model deserves a premium to Luk Fook, and we also like Chow Sang Sang's solid management and execution, and prudent pace of expansion," Merrill Lynch said.

Golden woes for three retailers

The price of gold has been on a declining trend since mid-January.

"The two-day price crash of 15% in April has spurred gold sales by at least 50% y-o-y for about 20 days, according to our checks.

"However, the price crash literally erased the entire gold segment gross profit despite the strong sales volume, assuming no hedge," the research house added.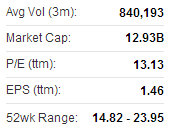 Chow Sang Sang recently 19.06 hkdThe recent three-week correction, however, did not boost demand as one would have expected.

"We estimate that the YTD sector same store sales growth of over 20%, driven by gold and jewelry, likely grew only in the low-single-digit."

Merrill Lynch has "Underperform" calls on Chow Sang Sang (target price: 18.50 hkd; recent price: 19.06), Chow Tai Fook (target price: 8.50 hkd; recent price: 9.73) and Luk Fook (target price: 18.50 hkd; recent price: 20.15).

Chow Sang Sang Holdings, founded in 1934, is a leading retailer of jewelry products in Greater China. It operates under the Chow Sang Sang and Emphasis brand names with a self-operated retail network of about 274 stores in China, 58 stores in Hong Kong/Macau and 20 in Taiwan. While jewelry manufacture/retail contributed the majority of its revenue (80%) and operating profit (90%), it also conducts wholesale of precious metals and securities/futures brokerage. It was listed on HKEx in 1973.

---

See also:

ALL THAT GLITTERS: Morgan Stanley Weighs In On HK-Listed Jewelers