Sinafinance blogger "bmw77." Source: SinafinanceMain reference: Story in Sinafinance

DESPITE THE unsettling news on the geopolitical front from North Korea, and the nailbiting developments on the pathogenic front in Eastern China, there is still one sector that seems situated to ride out the storm – environmental-themed plays.

Sustainable energy firms potentially offer sustainable share price gains on strong demand and a helping hand from Beijing.

Looking at regional markets, Shanghai and Shenzhen-listed A-shares are currently down 3.8% from year-earlier levels and nearly 3% from January 1.

That hasn't done much to inspire confidence in China shares of late but investors have been hanging some hope on the fact that the benchmark Shanghai Composite Index surged from a recent low of 1,949 points on December 3 to surge 25% in two short months to hit a high of 2,435 on February 6 of this year.

But following the nine-day Chinese New Year holiday in February when the Dragon handed the baton to the Snake, the Index has fallen back to earth with a vengeance.

Not helping matters is that it's approaching the half-year mark since China's capital market regulator has approved a new IPO launch, with the bourse watchdog consistently explaining that it's waiting for more positive investor sentiment.

Such a chicken or egg approach – waiting for more upbeat sentiment first, or kickstarting sentiment with a group of new listcos – has left many would be A-share investors sitting on the sidelines kicking tires.

That has made the Hong Kong market all the more attractive as winter turns to spring.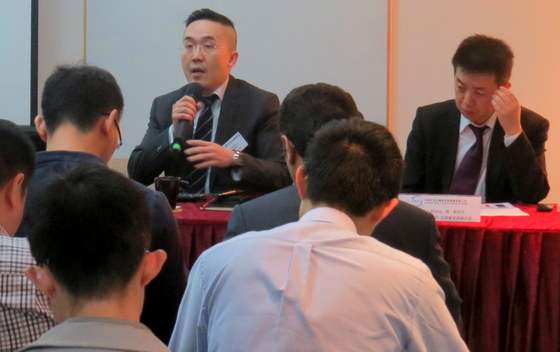 Break in the Clouds? Comtec Solar CFO Keith Chau in a recent meeting with investors with Chairman John Zhang to his left. Photo: Aries Consulting

In contrast to slumping A-shares, Hong Kong's stock market has been a better bet of late, with the benchmark Hang Seng Composite Index up nearly 7% from year-earlier levels, though it's edged down 2.5% from the beginning of this year.

With Hong Kong shares holding their own of late amid global geopolitical turmoil and slower growth in major economies – as well as a respectfully steady stream of newcomers allowed to list on the mainboard – there is one industry which has been consistently outperforming the Hang Seng Index... green plays.

Hong Kong-listed firms that engage in reducing emissions, providing alternative sources of energy, or simply dedicate themselves to more efficient use of resources and/or recycling have been some of the most attractive market darlings so far this year.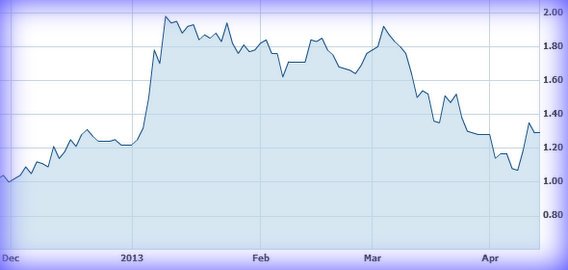 Comtec's Hong Kong shares have jumped twice this year both by Warren Buffett-related news regarding major client SunPower and industry peer Suntech. Source: Yahoo Finance

And there is nothing to suggest that their growth potential going forward – be it through natural supply and demand forces or a helping hand from government – is anything but strong and sustainable.

Under some bullish scenarios, sustainable energy plays could be one of, if not the only, sector theme that will provide sustainable returns going forward, with total investment in such technologies to possibly reach one trillion hkd.

Let's take a look at the performance of two solar plays and a well-known hybrid carmaker.

Comtec Solar, Solargiga

China is currently the world's largest emitter of greenhouse gases, but is also the top renewable energy producer.

In 2009, then Chinese President Hu Jintao said at the UN climate summit in New York that China was committed to having 15% of its energy derived from renewable sources within a decade.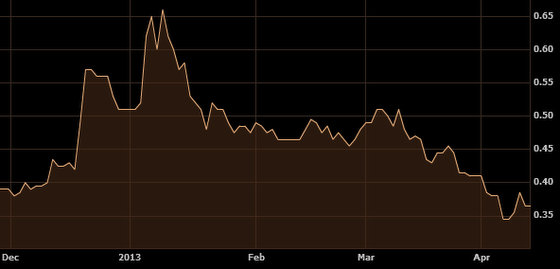 Reports of a possible takeover of troubled Chinese solar play Suntech by Warren Buffett have also put a charge in Solargiga's Hong Kong-listed shares of late. Source: Yahoo Finance

That was four years ago, and six years remain to meet the challenge.

Two solar plays are particularly well-placed to ride this green revolution.

Comtec Solar (HK: 712) is considered to be one of the highest-quality producers of solar wafers and ingots in China, with its "Super Mono Wafers" enjoying industry-leading thinness and energy conversion efficiency.

Meanwhile, Solargiga Energy (HK: 757) is perhaps one of China's most diversified photovoltaic plays, and has marketed itself as a "One-stop Solar Shop" with operations up and down the production chain.

This has helped the company hedge itself against various downturns in certain operations but has also left it more vulnerable to upstream raw material worries and forced it to institute damaging inventory writedowns recently on plummeting global polysilicon prices.

Both Comtec and Solargiga have seen their shares bounce back of late on unconfirmed reports that US investor Warren Buffett was interested in acquiring recently bankrupted PRC solar peer Suntech (NYSE: STP).

A 2.5 billion usd Buffett buy into two SunPower plants in California earlier this year sent both Hong Kong-listed solar plays' shares soaring at the time.

SunPower is Comtec's top client.

Many analysts are downplaying the possibility of one of the world's most famous investors taking control of such a financially-troubled firm as Suntech.

Investors would do well to monitor developments on the Buffett-Suntech front, regardless of outcome, as it could send a strong message on the future vitality of China's listed solar plays.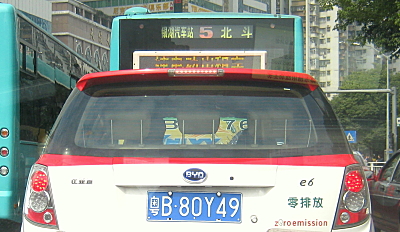 Clearing the Air: Beijing hopes fully-electric vehicles like this BYD E6 sedan on the streets of Shenzhen will improve the environment. NextInsight file photo However, more importantly is the strong vote of confidence in the sector by the new national leadership in Beijing.

Industry consolidation is desperately needed in China's highly fragmented solar sector.

The high technical achievements of both Comtec and Solargiga could put both in a position to be on the receiving end of more support from a government which has publicly stated it will become much more particular in who will get solar subsidies going forward.

BYD

Investors in hybrid and fully-electric automaker BYD Co (HK 1211) were cheered recently by comments from the Shenzhen-based firm's chairman that Beijing might resume subsidies for buyers of electric vehicles as soon as this month.

Hong Kong-listed BYD, which has a tieup with Mercedez Benz parent Daimler AG to build a fully battery-powered sedan, benefitted from the buyer subsidies from 2012-2012 during which the Chinese government handed out generous 60,000 yuan checks to those consumers driving BYD's out of showrooms.

The month-old new national government in Beijing has consistently restated its desire to reduce pollution and the fact that China's largest city is often cited as having perhaps the dirtiest air of all global capitals has apparently put pressure on the new leadership to do something to tackle the choking emissions.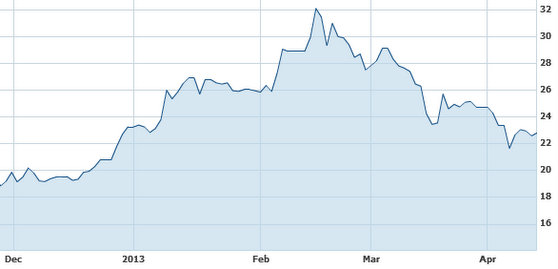 BYD's Hong Kong shares recent performance. Source: Yahoo Finance

Although China still relies on coal for over 70% of its energy needs – with much of that the cheaper but higher polluting brown coal variety – exhaust pipes are the bigger culprit in Beijing.

The rapid growth of private vehicle ownership in the capital has prompted a license plate-based proscription on driving for one day a week along with other pollution-control measures.

The PRC's "New Energy Policy" targets putting half a million hybrid or fully-electric cars on the nation's roads within two years, with up to five million by 2020.

BYD, which is 10% owned by Warren Buffett's investment firm, also recently announced that a fleet of new and redesigned models would help its first quarter bottom line.

This surely comes as good news for the automaker after a very disappointing 2012 financial performance.

BYD's shares are currently trading at around 22.8 hkd, down nearly 30% from just two months ago.
---
See also:

COMTEC SOLAR: 2012 Shipments Surge 153%

SOLARGIGA: Q4 Order Surge Points To Sunnier Prospects