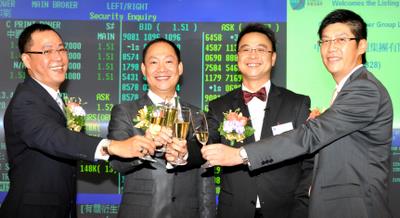 Singapore-listed China Print Power dual-listed on Hong Kong's main board in July 2011. The publisher is looking to diversify its export markets to avoid over-exposure to weak economies. From left: Kwan Wing Han, CPP's Executive Director; Chan Wai Ming, CPP's Executive Director; Thomas Sze Chun Lee, CPP's CEO & Executive Director, and Lam Shek Kin, CPP's Executive Director. Photo: CPPCHINA PRINT POWER Swings To 2012 Loss; Eyes Market Diversification

China Print Power Group Ltd (HK: 6828; SGX: B3C) swung to a net loss of 14.7 million hkd for calendar year 2012 on difficult market conditions in key export markets and pressure from a strong yuan currency.

Revenue decreased by 25.6% to 191.9 million hkd for the year ended December 31, 2012, mainly due to persistent uncertainty over the global economy which affected sales.

"Over the past twelve months, macro conditions for export markets remained challenging with a slow economic recovery in the US and a weak economy in the Eurozone.

"Revenue generated from China market was dwarfed by generally weak demand for the specialized products," said China Print Power CEO and Executive Director Mr. Sze Chun Lee.

He said the top line was adversely affected by weak economic conditions in the US and Europe resulting in a fall in orders from overseas customers.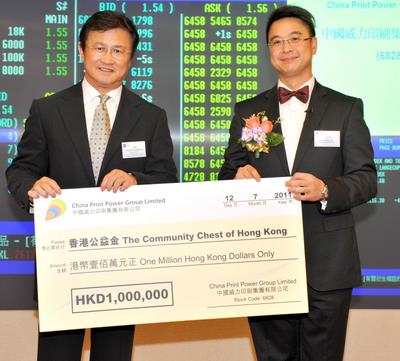 Thomas Sze Chun Lee, CEO and Executive Director of Print Power (right), presents a donation to Kong Churk-hoi, BBS, MH, JP, Executive Committee Deputy Chairman of The Community Chest during CPP's Hong Kong listing. Photo: CPP"We saw difficulties in raising average selling prices and therefore had to take up most of the increased cost burden caused by the inflationary environment at the production base in China.

"RMB appreciation also put additional pressure on the Group's Hong Kong and export markets."

Looking forward, Mr. Sze said China Print Power maintains a cautious view on business conditions for the year 2013 and will manage the business in a prudent manner.

"While we continue to expand and refine sales efforts to generate more revenue, we will also proactively seek new business opportunities to enhance shareholder returns."

China Print Power is a leading printing service provider, engaged in its core business of printing books and manufacturing specialized products.

It provides a full suite of services from pre-press to printing to finishing/binding services, as well as producing custom-made and value added printing products such as pop-up children's books, photo albums and stationery.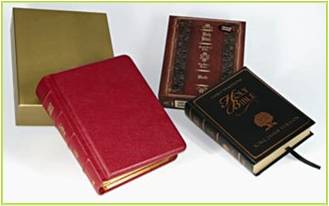 Some of CPP's handiwork Photo: CPPIn FY2012, approximately 56.5% of total revenue was contributed by the book products segment amounting to 108.5 million hkd (2011: 152.3 million).

The increasing popularity of digital printing and e-books have a possible negative impact on the traditional printing market.

Specialized products -- the company's other important revenue source -- accounted for the remaining 43.5%, totaling 83.4 million hkd (2011: 105.5 million).

This segment's deteriorating performance was mainly due to US and European customers' reluctance in placing orders as their local economies remained rather weak.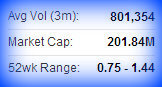 CPP recently 1.16 hkdAs a strategy to maintain competitiveness in such a challenging operating environment, China Print Power will continue to extend its geographical reach of customers.

Revenue last year was generated from areas such as the PRC (including Hong Kong), the UK, the US and Germany, representing 52%, 26%, 11% and 6% of the top line, respectively.

China Print Power said it will cautiously explore viable investment and acquisition opportunities this year that can enhance shareholder value.

On February 7, 2013, a wholly-owned subsidiary entered into a non-legally binding memorandum of understanding in relation to the proposed acquisition of a wholly-owned subsidiary of New Times Corp Ltd (HK: 166.HK).

The same day, China Print Power and a placing agent entered into a placing agreement for up to 34,840,000 new shares at a price of 0.98 hkd per placing share.
---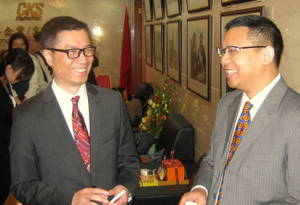 One Media COO Terry Chan (left) celebrates a recent tieup with Chu Kong Shipping with One Media CEO Patrick Lam.
File photo by Andrew VanburenONE MEDIA: Quarterly Profit Higher on Restructuring, Cost Controls

One Media Group Ltd (HK: 426), a major play in the periodicals business, managed to boost its net profit over 1.6% year-on-year in the October-December 2012 period to 21.9 million hkd despite lower revenue.

In the final three months of 2012 – the Hong Kong-listco's fiscal third quarter – One Media recorded a consolidated turnover of 69,599,000 hkd (2011: 77,309,000), a decrease of 10% from a year earlier, primarily due to the termination of the operation of periodical publication MING (明日风尚) earlier in the year for the purpose of better resources allocation.

Despite a top line decrease, One Media's profit before income tax in the Oct-Dec 2012 period could still be boosted 2% to 25,752,000 hkd.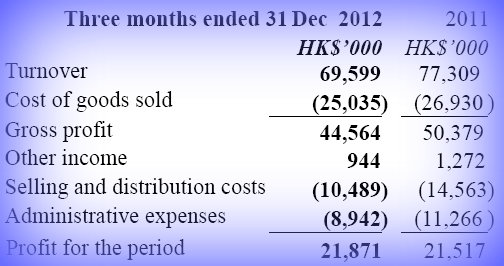 "This is attributed to effective cost controls and the positive impact from the operational restructuring of the Group," said One Media Group Director Mr. Tiong Kiew Chiong.

No dividend has been declared by the directors during the three months ended December 31, 2012 (2011: Nil).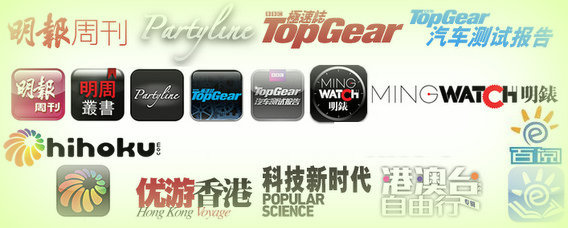 One Media's periodicals represent a wide spectrum

The directors declared an interim dividend of HK2 cents (2011: HK0.9 cent) per ordinary share, totaling 8,000,000 hkd (2011: 3,600,000) which was paid on December 28, 2012.

Notable recent moves by One Media Group include a deal in November 2012 in which One Media's subsidiary entered into an agreement with Chu Kong Passenger Transport -- a wholly-owned unit of Chu Kong Shipping Enterprises (Group) Co Ltd (HK: 560) -- to form a new company whereby the One Media's subsidiary subscribed for 40,000 shares in the new company for a 40% equity stake.

---
See also:

CHINA PRINT POWER Boosts Sales

CHU KONG, ONE MEDIA Ink 20 mln hkd Strategic Ad Tieup