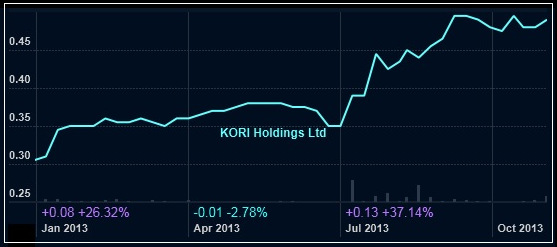 From S$24.8 million at IPO in Dec 2012, Kori has a market cap of S$49 million now.

WHAT STOCKS have achieved nearly, or more than, 100% gains in price in the past 1 year?

There are a handful, among which is a name most investors would not be familiar with -- Kori Holdings.

Kori listed on the Catalist in Dec 2012 at an IPO price of 25 cents. The stock has climbed to hit 49 cents recently for a market cap of S$49 million.

Kori does not belong to any high-growth sector but the highly-competitive, labour-starved construction industry. But it has a specialist niche with only a few peers....and gross profit margin of around 20%.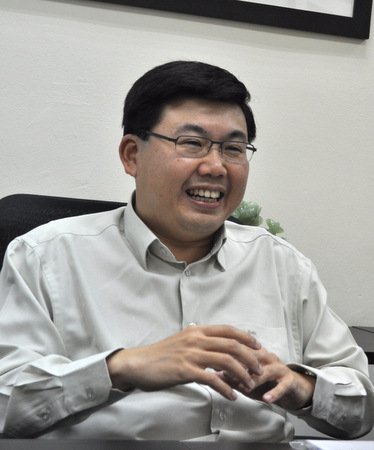 Kori's CEO and MD, Hooi Yu Koh, 41, owns 30% of the company and is its No.1 shareholder.
Photo by Leong Chan TeikThe driving force

We dropped in on Kori's office in Sims Drive recently for an interview with CEO/MD Hooi Yu Koh, 41.

He owns a 30.09% stake in the company and, in fact, has just become the No.1 shareholder after the executive chairman, Nobuaki Kori, 65, sold a 11% stake to several parties through a married deal on 11 July this year.

With that, Mr Hooi's stake exceeds his chairman's 20.6% stake.

Some eight years ago, Mr Hooi first came to own shares in the company by buying them from Mr Kori, who was its founder.

Over the past 17 years, Mr Hooi has risen to his present position from being a 24-year-old first-class honours civil engineering graduate of the University of Malaya.

The business

Unlike peers in the construction industry, Kori occupies a niche -- 99% of its business is related to the underground construction of Singapore's MRT network.

Kori currently is involved in tunneling work and supplying and installing structural steelworks on the Downtown Line.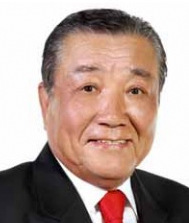 Kori Nobuaki, chairman of Kori Holdings.As its orderbook winds down to S$30 million or so currently from $70 million at the start of this year, it will jump up again when the Thomson Line tenders are awarded.

Kori targets to clinch 4-5 projects for the Thomson Line, starting from 1H2014, said Mr Hooi.
As a BCA-licensed contractor for Earth Retaining or Stabilising Structures, Kori counts only 3 key direct competitors -- market leader Yongnam, a Taiwanese company and a Japanese company.
"There are lots of MRT work and few players in this niche. We are limited by resources issues such as manpower. We have tried to recruit but it's tough," said Mr Hooi.

An aspect of the business is notable: From 2008, Kori started buying steel struts. It would supply - actually they were sold to its customers, the contractors -- and install the steel struts for MRT projects.

When a project is over after 2 years or so, Kori would buy back the steel struts (at a much lower price, of course) and then supply them to another contractor at another project.

Kori recoups all the initial cost of the assets after the second round. From next year -- ie, with the Thomson Line projects -- a large proportion of the steel assets would have paid for themselves. Kori continues to grow its steel inventory at about 6-7K tonnes a year.

Kori now owns 40,000 tonnes of steel struts, about a quarter of Yongnam's 160,000 tonnes.

Mr Hooi said each of its projects needs about 10,000 tonnes which in turn generates about S$20 million of revenue.

With its 40,000 tonnes of steel struts, Kori generates about S$80 million of revenue over two years, the typical duration of a project.

Remarkably, Kori's gross profit margin has ranged between 19.6% and 23.9% in the last four years.

Kori reported $35 million of revenue (31.7% increase y-o-y) in 1H2013 and $3.6 m in net profit (30.6% decrease y-o-y).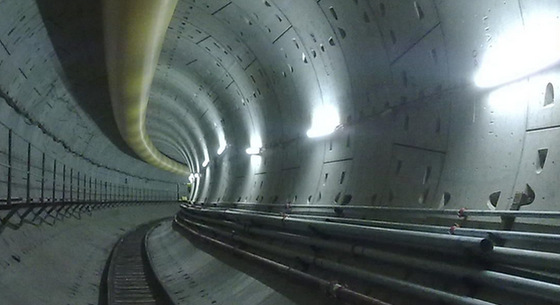 Kori has skilled workers who do the entire range of work involved in creating MRT tunnels, including operating tunnel boring machines. Photo: Company
Future growth

Kori will soon relocate its storage requirements to its own S$1.2-m site in Johor, freeing up about 40 workers for Kori's MRT projects and saving about S$200,000 net a year.

As part of its next phase of growth, Kori is on the verge of buying a controlling stake in a private company that also offers strutting services but it focuses on private property projects.

In an Aug 20 statement, Kori said it would raise $5 million to fund the acquisition. Kori will issue convertible bonds to fellow construction listco Keong Hong Holdings at an interest rate of 5% a year -- and expects business synergies.

Mr Hooi said that via the target company, Kori expects to get strutting business for Keong Hong's residential and commercial development projects.

(Some of the individuals who bought Kori shares from Mr Kori in July are shareholders of Keong Hong).

In addition, the target company has ties with a large Malaysian strutting company, which could open up doors for Kori to provide its services in Malaysia.


Recent story: LUM CHANG: Steady Contractor/Developer In A Tough Market