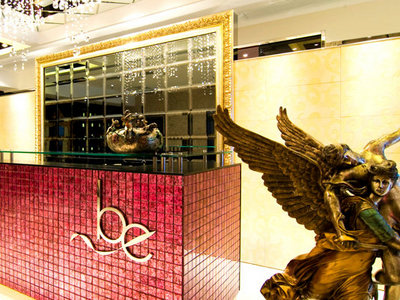 The "be" chain is one of the brands under Modern Beauty's umbrella. Photo: Modern BeautyAries Consulting: MODERN BEAUTY'S investment merits

Aries Consulting said beauty and wellness service provider Modern Beauty Salon Hldgs Ltd (HK: 919) possesses several investment merits.

Modern Beauty boasts an extensive one-stop service network with 60 service counters across Southeast Asia including Hong Kong, Beijing, Shanghai, Guangzhou, Singapore and Malaysia.

Aries, a Hong Kong-based investor relations consultancy, said Modern Beauty also boasted a "substantial customer base."

Annual customer growth rate was over 6% since 2009.

"With extensive experience in beauty and wellness services, Modern Beauty's customers in Hong Kong stood at approximately 321,900 during FY2012/13, representing as increase of 8.4% year-on-year," Aries said.

Modern Beauty provides comprehensive services covering six aspects of the beauty and wellness industry including beauty and facial, slimming, fitness, skincare and wellness product sales among others.



Modern Beauty's Hong Kong shares have had a mostly stable summer. Source: Yahoo Finance

"The Group owns 17 sub-brands including p.e.n, be, Slim Express and Modern Fitness which can satisfy the sundry demands of customers representing different ages and genders," Aries said.

New profit driver: Products and retail trade

Modern Beauty has 22 total points of sale in Hong Kong under the "be beauty shop" or "p.e.n" names distributing over 250 kinds of own-branded (p.e.n, be, Ferrecare) licensed skincare and wellness products, which contributed 33.3 million hkd to its profit in FY2012/13.

Modern Beauty recently launched new skincare and slimming brand "Bioline" to expand customer coverage and increase profit contribution from product sales.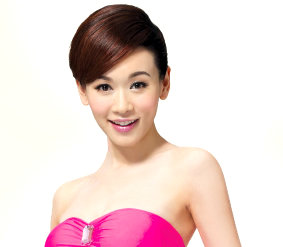 Beijing is hoping to significantly boost the beauty industry. Photo: Modern BeautyHuge PRC market potential

China's Ministry of Commerce made a call to increase the beauty industry's annual turnover by at least 15% a year to over 770 billion yuan by the end of the 12th Five-Year Programme in 2015.

"Owing to policies and economic growth in Mainland China, turnover of the Group has been escalating alongside its brand status in Mainland China, up to 39.0 million hkd in FY2012/13 (FY2011/12: 36.1 million), as well as overall business profit rising from 0.7 million hkd in FY2011/12 to 1.7 million in FY2012/13," Aries said.

Hong Kong outlook

According to the Hong Kong Census and Statistics Department (HKCSD), June 2013 volume and value index of cosmetics sales rose 14.1% and 15.7%, respectively, versus year-earlier levels.

"Mean domestic household income in 2012 rose to 20,700 hkd, which strengthened demand for beauty and wellness products and services.

"Data also showed that females make up 53.5% of Hong Kong's population, with 52% of those between 25 to 54 years of age which is the major customer base of the beauty industry," Aries added.



Modern Beauty recently 0.57 hkdFuture plans

Modern Beauty plans to boost its customer base via product sales by developing sales points under the "p.e.n" brand and expand the scope of product sales across Southeast Asia.

"Modern Beauty will seek to strengthen market coverage in beauty services by seeking appropriate opportunities to develop the beauty and slimming services market in Taiwan and Macau, and develop its Hong Kong business at a steady pace while re-positioning in the Mainland China market."

---

Capital: PERFECT SHAPE sitting pretty

Capital Securities said it was upbeat on Perfect Shape (HK: 1830) after the slimming and beauty play's strong financials.

"Perfect Shape FY13 revenue grew 16.2% to 443.0 million hkd mainly due to the 61.2% sales growth in Hong Kong and Macau and thanks to the introduction of medical beauty business in Hong Kong and margin expansion.

"Therefore despite the stock's lack of catalysts in the near term, we believe the solid financials and high yield (~11%) will be of great support to the stock price," Capital said.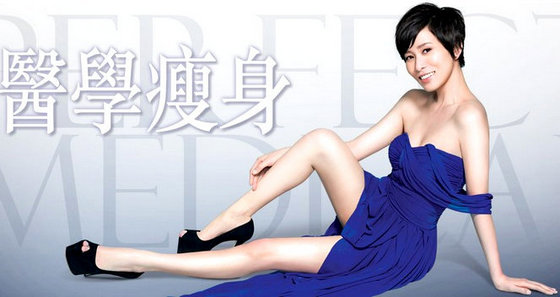 Perfect Shape is hoping its medical beauty services will drive business in Greater China.
Photo: Perfect Shape

Without the help of the medical beauty business, sales increased mildly by 2.4% in China, the research house added.

Final dividend per share was 4.4 HK cents, pushing the full year payout ratio to 98.7%.

"Management said the medical beauty business will definitely be the future growth driver for the Group as the ASP (average selling price) of medical beauty packages is approximately 30,600 hkd, while the ASP of slimming service packages is only 11,300.

"The Group is trying to replicate the Hong Kong business model in the China market, and plans to open four and eight medical beauty clinics in FY14 and FY15, respectively, each in Beijing, Shenzhen, Shanghai and Guangzhou. Related licenses have been gotten in Shenzhen while the three other cities are still awaiting approval," Capital said.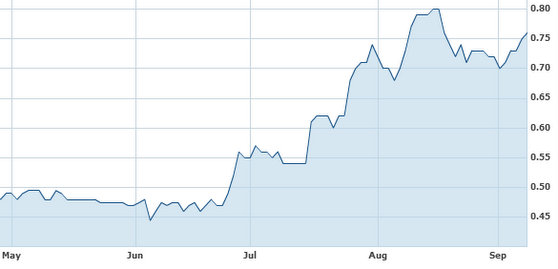 Perfect Shape's Hong Kong shares have enjoyed a late-summer surge. Source: Yahoo Finance

On the costs side, management indicated that most operating costs are fixed except for staff costs, while the rental and A&P costs ratios stood at 11.1% and 17.6%, respectively, in FY13.

Perfect Shape's future target rental and A&P costs ratio is 11% and 12%, respectively.

"The Group will focus on placing advertisements in MTR stations and hence the future A&P costs ratio is expected to decline.

"Management also stressed they will maintain the current dividend policy and decided to keep the ~100% payout ratio in the future."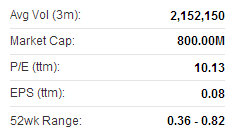 Perfect Shape recently 0.79 hkdCapital added that the medical beauty business will be the earnings driver in FY14 as Perfect Shape sold 41 million hkd worth of such packages in 1Q FY14, a 41% year-on-year growth.

"Obtaining licenses in Beijing, Shanghai and Guangzhou is in a somewhat uncertain time.




---

See also:

Behind The Mask: MAGIC'S PRC Market Share A Thing Of Beauty