Visit NextInsight on Facebook
CHINA EVERBRIGHT WATER: Capability To Break New Ground
Written by Sim Kih | Tuesday, 31 March 2015 12:00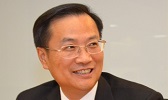 AT CHINA EVERBRIGHT WATER'S facility in the Shandong provincial capital of Jinan, CEO Wang Tianyi shared the Group's expansion plans with analysts and media from Singapore. Read more...
XMH: 3QFY15 Results Mark Start of Uptrend?
Written by Leong Chan Teik | Tuesday, 31 March 2015 06:25

XMH HOLDINGS had a stronger-than-expected 3QFY15 and appears to be on a recovery track after being negatively affected by its Indonesian business in the past year or so. Read more....
DBS Vickers On SINGTEL, SHENG SIONG, DAIRY FARM, NOBLE GROUP
Written by DBS Vickers | Monday, 30 March 2015 12:09
OUR RECENT positive view on the Singapore market at STI 3380 and slightly below has been vindicated.

Read more..
SINO GRANDNESS: Investor Checks Out HK Stores For Garden Fresh Drinks
Written by The NextInsight Team | Monday, 30 March 2015 06:31

ON A HOLIDAY

in

Hong Kong last week, a Sino Grandness shareholde

r

took time off to check out the prevalence of Sino Grandness' beverages in Hong Kong's wellcome store chain. Read more...
In heavy rain, Singaporeans waited for the FINAL JOURNEY of Mr Lee Kuan Yew
NOEL GIFTS: 3 Catalysts For The Stock, Including A Special Dividend?
Written by B | Sunday, 29 March 2015 06:30
MOST LIKELY, I will hold Noel Gifts stock for a short period of less than 2 years. Judging from 3 catalysts, we should expect a huge jump in earnings and dividends for FY15.
Read more...
CHINA EVERBRIGHT WATER: Company To Double Treatment Capacity?
Written by Brandon Ng, CFA (UOB KH) | Saturday, 28 March 2015 12:00



UPGRADE to HOLD, with a target price of S$0.95. We raise our target price to factor in the potential M&A activities as China's water treatment industry consolidates

.

Read more...
MISCHIEF | American street food at Esplanade
Written by Chong Yap | Saturday, 28 March 2015 06:30
INSPIRED BY by Jov Favreau in the movie Chef, we tried to a place in Singapore that serves American street food. Jointly owned by local TV celebrities with owners of Rookery, Suprette and TAB, can Mischief be our proxy to American street food? Read more...
NORDIC GROUP: "Can Easily Earn $12m-$13m In FY2015," Says Investor
Written by Axe | Friday, 27 March 2015 12:02
WHAT MAKES Nordic Group attractive is that it is buying a stable business (Austin Energy) and paying a reasonable price for it.
Read more...
ISDN: Reinstating Coverage With 30-C Target, Says NRA Capital
Written by Jacky Lee (NRA Capital) | Friday, 27 March 2015 06:32

OUR S$0.29 fair value is based on a conservative valuation
of 1.2x FY15 P/NTA or about 10x FY16 PER, which we think is justifiable, given its strong track record of profitability from its core engineering business.

Read more...
Low P/B, High ROE Stocks: SINO GRANDNESS, SUNSINE, DUTECH, etc
Written by Phillip Securities Research | Thursday, 26 March 2015 12:00
DOES VALUE INVESTING work in Singapore? Did value stocks outperform the STI over the long-term?

Read more...
SIIC ENVIRONMENT: Share Price Jumps 9.3% On News Of Acquisition
Written by The NextInsight Team | Thursday, 26 March 2015 06:36

THE SHARE PRICE of SIIC Environment jumped 9.3% yesterday on news of the company proposing to acquire a China-based water treatment company which will be earnings-accretive. Read more....
VALUETRONICS: ICE Segment To Grow At Least 20% In FY15
Written by Jarick Seet (RHB Research) | Wednesday, 25 March 2015 12:06
MANAGEMENT HAS highlighted that they are expecting double digit growth YoY from its ICE segment in FY16 just from existing customers with new products/models.
Read more...
Page 1 of 321