MANHATTAN RESOURCES Has Call Option To Buy Indirect Stake In Mineriver
Written by Leong Chan Teik
Wednesday, 23 April 2014 10:03
How to do quick checks of latest listed company news
GOOD NEWS! To do quick checks of the latest listco announcements, just click on the LISTCO NEWS button in the menu at the top of our website.
3 S-Chips: Strong Buying Interest By Some Investors
Written by Leong Chan Teik
Wednesday, 23 April 2014 06:34
AMONG S-CHIPS, a number have attracted serious investors whose names have sprung up on the lists of top shareholders in the just-released 2013 annual reports. Read more...
Isaac In France: "I Sold A-REIT, Suntec... My 2014 Investment Gain Is S$200K"
Written by Isaac Chin
Tuesday, 22 April 2014 12:04
it in the last 10 years t

o Europe, my third to France. During that time, I managed to sell some REITs. Read more...
I HAVE JUST made my 8th vis
LIAN BENG, CENTURION: Dormitory Boasts Wi-fi, gym, basketball court, etc
Written by Sim Kih
Tuesday, 22 April 2014 06:30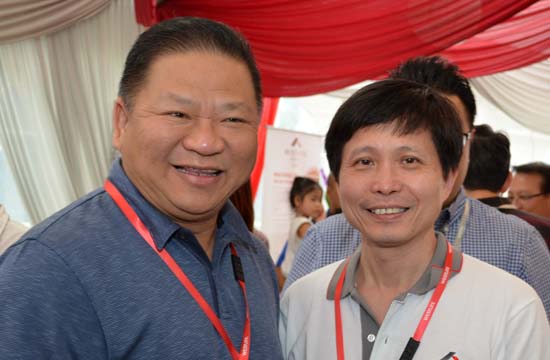 LIAN BENG GROUP and Centurion Corp have pioneered a paradigm shift by developing a foreign workers' dormitory on freehold land. Acting Manpower Minister Tan Chuan-Jin lauded the move for addressing the shortage of quality purpose-built workers' accommodation. Read more...
NEW TOYO: What Impact of Airport News On Its Aussie Factory?
Written by Toyo Fan
Monday, 21 April 2014 12:07
Read more.... WILL A FEW developments recently in Australia, including plans for Sydney's second airport, lead to Singapore-listed New Toyo selling its Aussie factory?
ISO TEAM: Strong Recurring Income From Singapore's R&R And A&A Needs
Written by Leong Chan Teik
Monday, 21 April 2014 06:36
A NOTABLE aspect of ISO Team's business is that it consistently wins contracts from open tenders of the 16 town councils in Singapore.
Read more....
Visit NextInsight on Facebook
Page 1 of 475