Visit NextInsight on Facebook
Chan Kit Whye On EZRA: Burdened With Debt!
Written by Chan Kit Whye | Saturday, 25 October 2014 12:07

IN ORDER TO tame shareholders' anger for not paying any dividend, Ezra is contemplating giving a share bonus issue of 1 for 25. But that in theory will not improve share price. Read more...
SET CONTEMPORARY CUISINE - Affordable Quality Fusion Set
Written by Chong Yap | Saturday, 25 October 2014 06:30
At SET Contemporary Cuisine, only set menus are available. Holding the fort at SET is Chef Erick Chun who endeavours to cook for his guests the way he cooks for his family. The additional side dish is a must-try! Read more...
ARA ASSET: 12- Month Target Is S$2.21, Says Macquarie
Written by Tuck Yin Soong & Sam Chan (Macquarie Research) | Friday, 24 October 2014 13:23

ARA's scalable business model is poised for further AUM growth, with seed capital commitment of S$950m from STC and ARA Group CEO John Lim. Read more....
SINO GRANDNESS: CEO Flies To S'pore, Assures Analysts And Investors
Written by Leong Chan Teik | Friday, 24 October 2014 06:30
HERE ARE OUR notes of some of the key points from the meeting hosted by CEO Huang Yupeng (left) which took place after a quick lunch of Subway sandwich downed with loquat juice that he had brought with him from China.

Read more....
SGX: Hold Rating, Target Price Is $7.12, Says CIMB
Written by Kenneth Ng, CFA, & Jessalynn Chen (CIMB) | Thursday, 23 October 2014 12:00

WE KEEP our Hold rating, EPS estimates and DDM-based target price of S$7.12 intact as we expect market volumes to remain subdued in the near-term, especially given that 2Q is the seasonally weakest quarter. Read more...
BOUSTEAD: Value Has Emerged After Share Price Decline, Says UOB KH
Written by Brandon Ng, CFA (UOB KH) | Thursday, 23 October 2014 06:28
WE SEE VALUE emerging as its share price has declined by 9% since our downgrade and has also fallen beyond our suggested entry price. We increase our target price to account for the additional contract wins secured in Oct 14.

Read more....
MERMAID MARITIME: Stock price up 12% on insider buying
Written by Sim Kih | Wednesday, 22 October 2014 12:00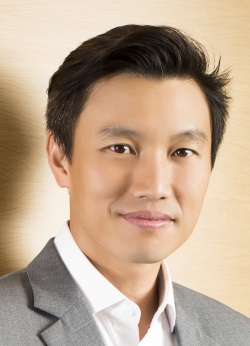 AFTER FALLING by close to 50% over the past half year, Mermaid Maritime's stock price has recovered by some 12% in just a few days, spurred by share purchases by its parent company. Read more...
JAPFA: 95-C Target Set In StanChart Initiation Report
Written by Nirgunan Tiruchelvam (StanChart Research) | Wednesday, 22 October 2014 06:29
WE INITIATE coverage of Japfa Ltd with an Outperform rating and a price target of SGD 0.95. Our price target suggests 30% potential upside to the current share price.

Read more....
SIA: "Lowering Our Earnings Forecast And Price Target," Says StanChart
Written by Claire Teng, CFA, & Michael Parry (StanChart Research) | Tuesday, 21 October 2014 12:00

WE LOWER our earnings forecasts and price target to SGD 8.9 on wider-than-expected losses from Tiger and weaker-than-expected passenger yield. Read more...
GEO ENERGY RESOURCES: Gets Into Port Terminal Operations
Written by Leong Chan Teik | Tuesday, 21 October 2014 06:32
COAL MINER Geo Energy Resources is expanding its services downstream by managing and operating a port terminal in South Kalimantan, Indonesia, for 15 years.

Read more....
@ CORDLIFE's AGM: Clarity On Cashflow And Investments For Growth, Etc
Written by Leong Chan Teik | Monday, 20 October 2014 12:00

WHILE CORDLIFE's earnings in FY2014 had gone up 125% to S$30.4 million, a shareholder wanted to hear management's comment on the cashflow. Read more...
CHINA MERCHANTS HLDGS: Speeding Ahead On Jiurui Expressway
Written by Paul Yong, CFA (DBS Vickers) | Monday, 20 October 2014 06:26
THE ACQUISITION OF Jiurui Expressway will contribute to net profit immediately upon debt restructuring, while lengthening remaining toll concessions to 15 years for China Merchant Pacific Holdings.

Read more...
How to do quick checks of latest listed company news
GOOD NEWS! To do quick checks of the latest listco announcements, just click on the LISTCO NEWS button in the menu at the top of our website.
Page 1 of 299