SUNNINGDALE TECH: "Ready To Fly In 2015," Says UOB KH
Written by Loke Chunying (UOB Kay Hian) | Friday, 30 January 2015 12:03

WITH THE EXCEPTION of FY11 (where Sunningdale made two major acquisitions), Sunningdale has typically generated very positive free cash flow of more than S$9m for the last five financial years. Read more....
ASIATRAVEL.COM: "Not Easy For The Stock Price To Soar," Says Blogger
Written by Tom K | Friday, 30 January 2015 06:36
I BELIEVE IT may not be easy for the stock price of Asiatravel.com to soar unless there are mergers and acquisitions or other investments for the company to interest investors.
Read more....
RIVERSTONE: Competition Heating Up But USD Strengthening...
Written by John Cheong (Maybank Kim Eng) | Thursday, 29 January 2015 12:09

HEALTHCARE-GLOVE INDUSTRY competition is heating up due to incoming capacity. Any ASP & margin pressure to be buffered by strong USD and cheaper raw materials. Read more...
SUNTEC REIT: "Lowering Our Target To $1.88," Says Daiwa
Written by David Lum (Daiwa Institute of Research) | Thursday, 29 January 2015 06:27
IT IS NOT obvious to us whether the big refurbishment of Suntec city would end with a bang or a whimper. The key upside/downside risk would be the remaining phase 3 signing rents being much stronger/weaker than we expect.

Read more...
LOTUSTPSLL: How I Made 28% In 2014
Written by Lotustpsll | Wednesday, 28 January 2015 12:07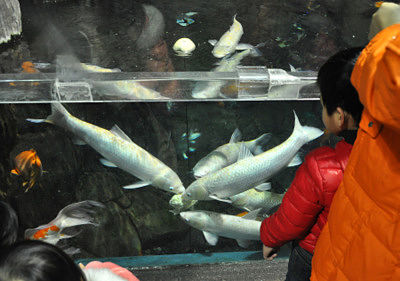 FOR 2014, my 28% return on my portfolio was driven by the stocks such as K1 Venture, Valuetronics and UMS. I still maintain my long positions on them except for UMS. Read more...
CHINA SUNSINE: What's in store in 2015?
Written by Portuser | Wednesday, 28 January 2015 06:27

AVERAGE PRICES for rubber accelerators in the first 21 days of 2015 were marginally lower (3.7%) and are more than compensated by the steeper price fall of 25% of aniline, a key raw material.
R

ead more....
TIGER AIRWAYS: "Still Faces Huge Longer-Term Challenges," says CIMB
Written by Raymond Yap, CFA (CIMB) | Tuesday, 27 January 2015 12:00

WE ARE forecasting higher core profits for FY16-17. Nevertheless, we maintain our Reduce rating as Tiger Airways still faces huge longer-term challenges. Read more...
CHINA SUNSINE: 4Q2014 Likely Sizzling, Profit 220% higher y-o-y
Written by Portuser | Tuesday, 27 January 2015 06:32

CHINA SUNSINE's 2014 net profit likely came up to RMB 245 m -- or 220% higher year-on-year. This translates into a PE of just 4X. Read more....
POPULAR HOLDINGS: Successful Divestment, Investment Thesis Reviewed
Written by Tay Jun Hao | Monday, 26 January 2015 11:57

ONE THING WE believe in is investing in asymmetrical risk-reward situations. This involves taking as little risk as possible for the greatest return. Read more...
HI-P INTERNATIONAL: Phillips initiates coverage with 88-c target
Written by Colin Tan (Phillip Capital) | Monday, 26 January 2015 06:33

WE OPINE THE stock is undervalued as it trades at 1.0x fwd P/B, below its peers. We recommend a BUY with a target price of S$0.88. Read more....
MARTIN LEE: Sold GP Hotels & Saizen REIT, Bought Courts, Missed Hyflux
Written by Martin Lee | Sunday, 25 January 2015 12:06

IN 2014, there were two major divestments and one acquisition in my portfolio. This left me with two main holdings in my equity portfolio at the end of 2014. Read more...
How to do quick checks of latest listed company news
GOOD NEWS! To do quick checks of the latest listco announcements, just click on the LISTCO NEWS button in the menu at the top of our website.
CFA CHARTER AWARDS: An evening to network with top employers
Written by Sim Kih | Sunday, 25 January 2015 06:30


THE LATEST CFA Charter Award ceremony was attended by a multi-national crowd of new charter holders. Attendees took the opportunity to network with representatives from top employers of charter holders. Read more...
Visit NextInsight on Facebook
Page 1 of 313