RICCIOTTI RIVERWALK - Italian Cuisine With Arts Culture
Written by Swee | Saturday, 01 November 2014 06:30
RICCIOTTI RIVERWALK restaurant has lovely ambience and an authentic taste of Italian. I was also personally impressed by their long term goal to give back to society with a viable concrete action in place. Read more...
Visit NextInsight on Facebook
MIDAS: How Will It Be Affected By Proposed Merger Of China CNR And CSR Corp?
Written by Kevin Scully (NRA Capital) | Friday, 31 October 2014 12:02
I CONTACTED Midas CEO Patrick Chew and asked for his views on the proposed merger. He felt that was no negative impact on Midas but there could be some upside as it could be easier to do business with a single entity.

Read more....
SHENG SIONG: Hurray To Upcoming New Stores, Says OSK-DMG
Written by James Koh & Juliana Cai (OSK-DMG) | Friday, 31 October 2014 06:25
WITH A WAR chest of SGD179m following the issuance of 120 million new shares in Sep 2014, we expect potential purchases of new retail spaces over the next two years. Maintain BUY, TP SGD0.74.

Read more....
Mano Sabnani: On PEC, RAFFLES EDUCATION and AUSGROUP
Written by Mano Sabnani | Thursday, 30 October 2014 16:02

PEC's shares are at lowest point since IPO; Raffles Education CEO lost his cool at AGM; I am holding my AusGroup shares. Read more....
@ DUKANG DISTILLERS' AGM: What Happened To The Baijiu Market?
Written by Leong Chan Teik | Thursday, 30 October 2014 12:04
FIRST OFF, a shareholder asked: Why did Dukang increase its inventory sharply in FY14 when it expected sales to be challenging? That had led to a fall in the cash balance.

Read more...
How to do quick checks of latest listed company news
GOOD NEWS! To do quick checks of the latest listco announcements, just click on the LISTCO NEWS button in the menu at the top of our website.
FOOD EMPIRE In Paris: Showcasing Its Growing Spread Of Food Products
Written by Leong Chan Teik | Thursday, 30 October 2014 06:33

SINGAPORE-LISTED Food Empire made its presence felt last week at SIAL, which attracted more than 6,300 F&B exhibitors from 105 countries. Read more...
@ AUSGROUP'S AGM: CEO Says Ship Has Turned Around
Written by Sim Kih | Wednesday, 29 October 2014 12:30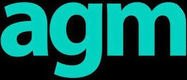 AT AUSGROUP'S AGM, its management assured shareholders that the infrastructure solutions provider has turned around. Read more...
FELIX LEONG: 8 Stocks That I'm Watching
Written by Felix Leong | Wednesday, 29 October 2014 06:28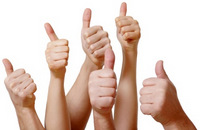 CURRENTLY, THESE are the counters on my watch list: ARA, Comfort Delgro, Genting Singapore, OSIM, SATS, Sembcorp Marine, Sheng Siong and Singpost. So what do they have in common that interest me so much? Read more...
CHINA SUNSINE: "FY14 profit to triple, dividends to rise," says AmFraser
Written by Renfred Tay (AmFraser Research) | Tuesday, 28 October 2014 12:03

OUR FAITH IN this counter is not guided by blind bravado. We drew our conclusion after making observations on its: 1) customers; 2) receivables; 3) reported sales, volume, ASPs and market prices, etc.

Read more...
@ Oxley's AGM: Clarity On London Project, KL Rejections, Cambodia Ventures
Written by Mervyn Sim | Tuesday, 28 October 2014 06:29

IT WAS MY third
consecutive year going to Oxley's AGM. Joining me were about 20 other shareholders who made the long journey to the west -- Raffles Country Club. Read more...
EZRA: Neutral, With 2.3% Upside Only, Says OSK-DMG
Written by Lee Yue Jer, CFA (OSK-DMG) | Monday, 27 October 2014 12:02

WHILE WE SEE Ezra hopefully continuing along the recovery path to drive a 78/40% earnings growth profile over FY15F/16F, we caution that net margins in the 3% range can be easily wiped out by unexpected costs.
Read more...
SINO GRANDNESS: What CEO said @ UOB KH briefing
Written by Ethan999 | Monday, 27 October 2014 06:29

SINO GRANDNESS CEO took a call after which he informed us that the TTA chairman had called to offer his support, saying that he's seen it all before. Apparently, they enjoy a good relationship as both men communicated in their native dialect - Teochew. Read more...
Page 1 of 300