MAYBANK KIM ENG

MAYBANK KIM ENG

Geared towards re-opening

Upbeat with a hint of caution

Of the ten companies presenting at MKE's IASG conference, a majority were upbeat on growth prospects in 2021-22E from rising demand catalysed by pandemic reopening and new opportunities. There was also increasing focus on business strategies that integrate sustainability as well as exploring adjacencies for existing products. Still, there was a measure of caution given regional uncertainty from resurging COVID infections and political instability. Nevertheless, rising vaccine rates and strong external demand should drive upside to growth in Singapore. Our top picks are: AREIT, CD, CICT, DBS, FRKN, OCBC, QNM, ST, THBEV, UMS.

Astro Malaysia (ASTRO MK)

Will losing streak to pirates turn for the better?

Maintain BUY with tad higher MYR1.36 DCF-based TP

A 24 May 2021 ruling that the sale of TV boxes with pirated content is illegal is a potentially positive turning point for ASTRO. Every MYR100m of TV subscription revenue recouped will accrete MYR51m to our earnings estimates and 10sen to our TP. Our FY22E/FY23E/FY24E core net profit estimates are raised a tad by +10%/+4%/+4% on lower-thanexpected depreciation and amortisation. Consequently, our DCF-based TP is raised by only 2% to MYR1.36. Maintain BUY call.

CGS CIMB

UOB KAYHIAN

Parkway Life REIT

A win-win strategic collaboration

■ New MLA and renewal capex agreement provide strategic benefits

■ WALE expands to 16.6 years, lifting proforma DPU/NAV by 32.4%/27%

■ Reiterate Add, with a higher DDM-based TP of S$5.05

Parkway Life REIT (PREIT SP)

Comprehensive Strategic Collaboration That Surpasses Our Expectations

PREIT's strategic collaboration with sponsor IHH Healthcare is comprehensive, encompassing the extension of master leases, renewal capex and ROFR to acquire Mount Elizabeth Novena Hospital. Cumulatively, total rental growth is 39.4% in Year 4 of the new 20-year lease term and exceeds our expectations. The package is accretive to DPU by 32% and NAV per share by 26% in 2026 (Year 4). Unit price performance has been spectacular, gaining 23.3% ytd. Downgrade to HOLD. Target price: S$4.72.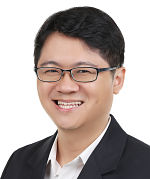 Check out our compilation of Target Prices