CGS CIMB

UOB KAYHIAN

Boustead Projects Limited

Stepping up presence in Vietnam

■ BP inked an option agreement with KTG to acquire a 49% stake in a Vietnam industrial real estate fund (jointly set up) with seed assets worth US$141m.

■ The deal signifies a step towards BP's next leg of growth (international expansion) and plans to further grow its income-yielding leasehold portfolio.

■ We keep our Add call with a TP of S$1.40, based on 25% discount to RNAV.

Singapore Funds Flow

Institutional investors were net buyers of the Stiin May 21, purchasing 70% more stock than what they sold, based on the top 20 most active counters. However, retail investors appeared to take the old adage "sell in May and go away" to heart, selling 40% more stocks than they bought.

WHAT'S NEW

• A reasonably stable month, with activity picking up towards end-May 21 as institutional investors positioned their portfolios in the lead-up to the rebalancing of the MSCI Singapore Index, adding the Nasdaq-listed Sea Ltd and dropping Suntec REIT. The higher level of activity at month-end came after the Stidipped in mid-May, and in line with most regional and global indices, to trough at 3,032 on 14 May 21.

LIM & TAN SECURITIES

iX Biopharma (S$0.24, up 0.5 cents) announced that it is set to expand its current wafer prodution capacity at its manufacturing facility in Australia, following the installation and commissioning of its new freeze-dry production equipment. The expanded capacity will afford iX Biopharma the ability to pursue commercial partnerships, invest in marketing opportunities and expand into new markets. With the new freeze-dry equipment in place, iX Biopharma's production capacity for its WaferiX sublingual wafers will be boosted by up to six times the current capacity. The Company is on track to produce its first commercial batch of wafers in July 2021 and expects to benefit from improved operational efficiency and economies of scale. The Company had previously planned to scale up its wafer production capacity by April 2020 to meet rising demand following the expansion of its Entity brand of nutraceutical products to China, and the launch of Xativa, its medicinal cannabis in Australia. These plans were hampered by disruptions in the global supply chain due to border closures implemented by governments worldwide in a bid to contain the Covid-19 pandemic. Dr Janakan Krishnarajah, Chief Operating Officer of iX Biopharma, said, "The capacity expansion is a major milestone for the Group. The market response to our products, particularly the wafer-based ones like LumeniX and Xativa, has exceeded our expectations. We have received significant interest from potential partners looking to distribute our wafer products." He added, "Based on our market experience and discussions with potential commercial partners, we are confident of a continued growth in demand for our products going forward." At $0.24, market cap is $167.2mln and P/B is 10.2x. The Group is loss-making and does not pay any dividends.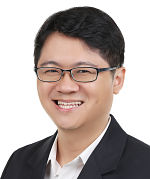 Check out our compilation of Target Prices