AusGroup is 30 years old this year, one of the oldest on the Singapore Exchange, and have strong capabilities to show: Just look at its blue-chip client list which includes Chevron, BHP and Rio Tinto.

However, the last few years have been very challenging for AusGroup, after the previous management loaded a large debt onto the company as well as acquired an undeveloped port business in the northern tip of Australia.

The plunge in oil prices in 2014 was also bad news for AusGroup, which offers a range of integrated service solutions to the energy and industrial sectors in Australia mainly.

AusGroup is finding its way out and up, with recent major financing support of some high-profile investors such as the chairman of Oxley Holdings.


But its recent 4Q19 financial results was a setback with a modest net profit of A$540,000 (4Q18: A$2.7 million).

4Q19 was AusGroup's 11th successive profitable quarter, though.

The full-year FY 2019 (ended June 2019) brought in net profit of A$2.9 million (FY2018: A$13.5 million).

The picture brightens with the exclusion of impairment of receivables (arising from a court decision regarding AusGroup's claim against a client).

Net profit would then be A$7.3 million.

Other key results for FY2019: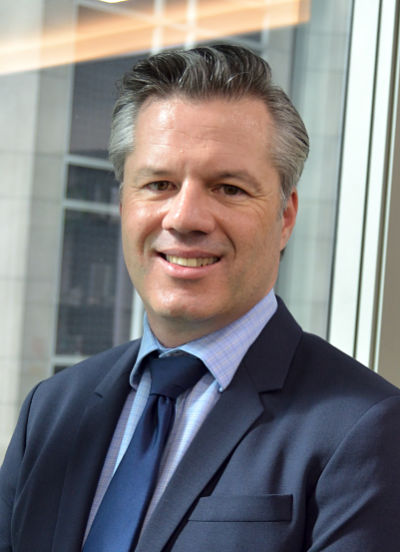 Christian Johnson, 46, was appointed CFO in Aug 2016.
NextInsight file photo• Revenue decreased by 49.2% to AU$287.8m (FY2019: AU$566.8m) mainly due to the completion of major project work and timing delays in commencing new work.

• Gross profit decreased by 61.0% to AU$22.4m (FY2018: AU$57.5m) again due to the drop in activity following the completion of the major projects in FY2018.

The 4Q2019 gross loss of AU$1.1m stemmed from the close out of an under-performing contract and losses from the NT Port & Marine business.

Segmental results: The good and the bad
FY2019
(AUS'000)

Projects

Access Services

Fabrication & Mfrg

Maintenance
Services

Port & Marine Services

Corporate /Unallocated

Total

REVENUE

90,746

95,212

12,828

83,745

5,246

--

287,777

RESULTS

Adjusted EBITDA and impairment

(3,657)

27,210

110

5,275

(4,188)

(9,125)

15,625

Depreciation & amortisation

--

(2,892)

(685)

--

(2,627)

(576)

(6,780)

Finance (cost) / income

78

2,041

--

--

(6,550)

3,221

(1,210)

Impairment losses

(4,000)

(7)

(11)

(301)

(16)

--

(4,335)

Net gain on partial debt restructure

--

--

--

--

--

854

854

Profit/(loss) before tax

(7,579)

26,352

(586)

4,974

(13,381)

(5,626)

4,154

Source: AusGroup FY2019 financial statement

Some notables, as highlighted in brown, about the above table:

• Impairment of receivables totalled AU$4.3m relating to a court decision to dismiss AusGroup's claims against a client. AusGroup is appealing.

Excluding the impairment, AusGroup would have reported net earnings of A
$7.3 million.



•

Port Melville: Still in embryonic development, the port is losing big-time.

The pre-tax loss of A$13.8 million weighed heavily on AusGroup.

The loss is narrowing (FY2018: A$19.9 million), though, and

revenue has crept up -- from A$3.1 million in FY2018 to A$5.3 million in FY2019



Things would get much better if AusGroup succeeds in its negotiations with oil & gas subcontractors for Port Melville to be their marine supply base for the shipment of equipment and supplies to support their offshore construction and operational projects.

As background, AusGroup acquired the port business five years ago from two parties including Singapore-listed Ezion Holdings. See:
AUSGROUP forays into marine logistics with acquisition of Ezion port

In the current FY2020, AusGroup highlighted opportunities including:

Stock price

2.1 c

52-week
range

2.0 – 4.95 cts

PE (ttm)

3.5

Market cap

S$67 m

Shares outstanding

3.05 b

Dividend
yield (ttm)

--

1-year return

-53%

Source: Yahoo!
• Maintenance for major new LNG construction projects: These are now completed and have moved into the production phase, where maintenance services will be required.

AusGroup is seeking 3- or 5-year maintenance contracts which, typically, are lower margins but are lower risks. (This business is similar to Nordic Group's in Singapore)

• Resources sector: Significant investment in the Aussie resources sector (iron ore, lithium, gold, etc) is continuing.

AusGroup is well placed to provide the sector with fabrication services, modularised solutions, SMP, construction, commissioning and integrated asset maintenance services.
For more, see AusGroup's Powerpoint material here.