UOB KAYHIAN

CIMB

Telecommunications – Singapore

The Year Of Trepidation

We have turned defensive on the telco sector as our channel checks indicate TPG's network deployment has progressed smoothly and it is on track for the launch of commercial services by end-18. BUY Singtel (Target: S$4.53) due to its geographical diversification and growth from Indonesia, India and Thailand. Yield-oriented investors should consider NetLink NBN Trust (Target: S$0.93). Downgrade the sector to MARKET WEIGHT.

Offshore & Marine

Small/mid-cap: See you after 1H18

■ Despite the disparity in the valuations of small/mid-caps (0.36x CY18F P/BV) vs. large caps (1.3x CY18F P/BV), we think it is still not time to pile up on the former.

■ More housekeeping ahead, with some potentially dragging past 1H18: Ezion's trading halt may extend beyond Jan 18; PACRA called a 2nd informal meet with noteholders.

■ CSE stands out for its net cash position but its 14x CY18F P/E valuation is stretched, with uncertainty in core earnings recovery in FY18F. We advocate profit taking.

■ Our preferred picks are still the big caps – SMM and KEP. Order win and stronger oil price are still the sector's potential re-rating catalysts.

RHB

OCBC

Real Estate

Brighter Outlook But Watch Out For Pitfalls

We expect property prices to rebound by 3-7% in 2018, driven by:

1. Improving job market aided by economic growth;

2. Strong surge in the en-bloc market;

3. Falling inventory levels.

However, a soft rental market, rising interest rates, intense competition in land sales, and risk of additional policy measures could derail a smooth recovery in the residential market. We upgrade the sector to OVERWEIGHT (from Neutral) with CapitaLand and APAC Realty as our Top Picks.

Yoma Strategic Holdings: New rules but supply concerns remain


In Dec 2017, the Ministry of Construction in Myanmar issued rules for the Condominium Law that will open up the local property market to foreign buyers, allowing them to buy up to 40% of completed units on any floor of a condominium block under the new rules. Foreigners will also be permitted to develop property, subject to approvals and project requirements. While these rules are intended to foster greater vibrancy in the local property market, concerns still remain. According to Colliers International, future condominium supply in Yangon should remain substantial with more than 10,000 units currently in the pipeline. The estimated completed stock is also expected to double in the next two to three years. 9M17 witnessed a slight improvement in demand following extensive pricing promotions for many projects, with discounts reported to be in the 30%-40% range, but questions arise regarding the sustainability of this approach. We maintain our HOLD rating and our fair value estimate of S$0.55.

OCBC

Far East Hospitality Trust: Proposed

acquisition of Oasia Hotel Downtown

Far East Hospitality Trust (FEHT) has entered into a conditional agreement with its sponsor to acquire a 65-year leasehold estate in Oasia Hotel Downtown, a 314-room hotel in Tanjong Pagar, for S$210.0m. The acquisition will be funded by debt. On a pro forma basis, 9M17 DPU would be 4% higher at 3.09 S cents (pro forma) instead of 2.97 S cents. Subsequent to the completion of the acquisition, an additional S$15.0m worth of stapled securities will be issued to the vendor if the asset's NPI is S$9.9m or more for two
consecutive fiscal years after the completion. The acquisition is subject to the approval of stapled securityholders at an extraordinary general
meeting to be convened. Pending further details, we put our Hold rating and fair value of S$0.65 under review.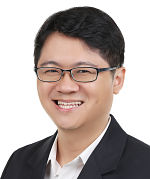 Check out our compilation of Target Prices