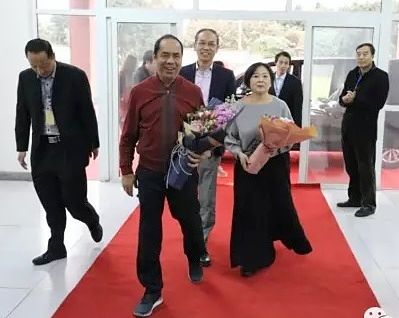 Sam Goi and wife are given the red carpet welcome. Behind them is Sino Grandness Chairman and CEO Huang YupengSpeculation is starting to swirl after photos of Singapore tycoon Sam Goi visiting Sino Grandness surfaced.

What could have motivated him to make the trip on Nov 19-21 to the company's headquarters in Shenzhen and to its beverage factories in Hubei and Sichuan?

What did he discuss with the CEO of Sino Grandness?

Could Mr Goi be contemplating investing in Singapore-listed Sino Grandness?

Any move by him to invest in Sino Grandness will lift investors' sentiment towards the S-chip, which was the subject of a recent negative report (that has been robustly rebutted by the company) and trades at merely 1.9x PE.

So far, there already is a relatively small commitment by his son, Ben, to invest in Sino Grandness.


Stock price

34 c

52-week range

29.5c-78.5 c

Market cap

$229 m

Price Earnings

(ttm)

1.91 x

Year-to-date return

-6.9%

Dividend yield

1.12%

Source: Bloomberg
It was announced in Sept 2016 that Ben will subscribe for 4.75m rights shares (which are the entitlement of CEO Huang but which the latter will renounce in favour of Ben) at S$0.310 apiece, or S$1.47m in total, in an upcoming rights issue.

Mr Sam Goi's visit, coincidentally, follows on the heels of his Nov 11 off-market purchase of 21.6 million shares of Singapore-listed Yamada Green Resources, another S-chip, for S$6.7 million.

That raised his stake from 7.13% to 19.36%.

Here are three of the many photos of Mr Goi's visit on Sino Grandness' Weibo account.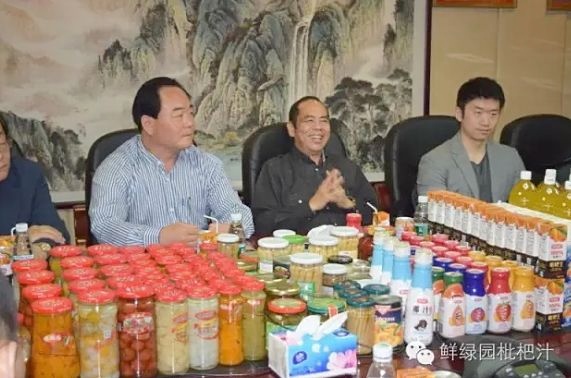 Laid before Mr Goi are the products of Sino Grandness, such as loquat beverages and bottled fruits.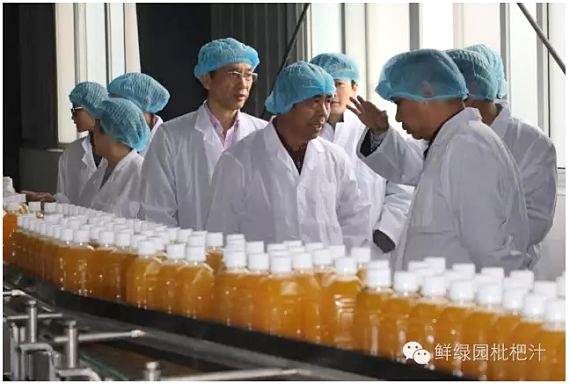 @ a Sino Grandness production plant: The company's loquat beverages are by far the No.1 seller in China in the loquat juice category.

For lots of other pictures, click here and here and here.

See also our 2015 visit report and video of loquat juice production