Excerpts from DBS report

Analyst: Sachin MITTAL

Potential Catalyst: opening up of ASEAN economies, inclusion into MSCI Singapore

Grab vs E-commerce: The lucrativeness test
• Grab dominates mobility & food delivery and is prominent in fintech. Grab's mobilty market share of ~80% across Southeast Asia exceeds Uber's share of 69% in the US. Grab's ~50% market share in food delivery is comparable to Doordash's share in the US.


Grab

Share price:
US$7.22

Target:
US$9.00
Grab's fintech transaction processing volume (TPV) was 29% lower than Sea Ltd in 3Q21. Rising fintech competition, could delay group EBITDA breakeven to FY24F versus its own projections of a FY23F breakeven.

• Less lucrative margin potential for mobility & delivery than e-commerce, suggests a slight valuation discount to e-commerce peers.
(1) E-commerce ecosystem is 5x the combined size of food delivery & mobility (2) Batch processing makes e-commerce delivery network more efficient than quick delivery businesses (3) E-commerce merchants advertise on the platform, while Grab incurs sales & marketing costs for its drivers & merchants.

• Grab offers higher growth than its Internet peers. Grab offers annual adjusted revenue growth of 39% over FY21F-23F similar to 41% growth at Sea Ltd but higher than 24% at DoorDash and 36% at Uber. Grab is trading at ~5x EV to FY23F adjusted revenue compared to ~6x for Sea Ltd and Doordash. We expect both Grab and Sea Ltd to re-rate to reflect their exceptional growth potential.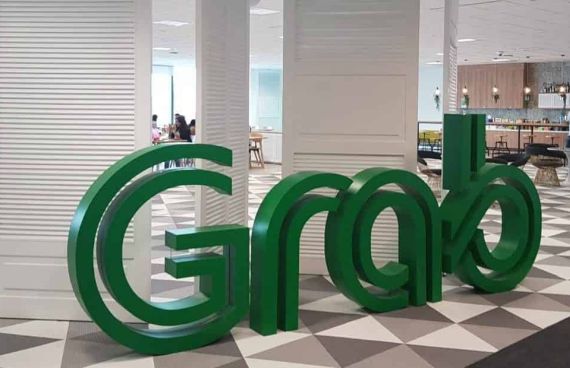 Valuation:
Initiate Grab with BUY and a 12-month TP of US$9.00 translating to 6.5x FY23F adj revenue.

We assign a 30% premium to Grab for its multi-sector leadership, cross-selling synergies and higher growth potential compared to DoorDash, Uber and PayPal in their respective sectors.

We assign 7.8x EV to FY23F adj revenue for delivery, 3.2x for mobility and 7.8x for fintech & others, Grab's net cash is ~US$7.5bn.


Key Risks to Our View:
Rising competition and macro weakness could lead to our bear TP of US$6.00 based on 5x FY23F adj revenue.

This scenario assumes 20% lower FY23F adj revenue than our base case, due to GoTo becoming a bigger threat in Indonesia, Shopee across fintech in Southeast Asia and adverse impact of lockdowns on the mobility business.