UOB KAYHIAN

UOB KAYHIAN

Property – Singapore
Coal For Christmas


The government introduced three new cooling measures aimed at dampening the
property market. We were surprised at the extent of the measures given that they affect
a very broad swathe of the market, as well as the timing since recent data has arguably
not shown that prices are "out of control". Nevertheless, we maintain OVERWEIGHT on
the property sector heading into 2022 as we believe that the market will adjust to the
new normal, backed up by firm economic fundamentals.

VS Industry (VSI MK)
1QFY22: In Line; A Commendable Quarter Despite The Tide Of Disruptions

Results are in line. Beyond the temporary blips, key customers remain committed, with
some making VS their preferred partner in Asia by loading up on massive volumes.
Despite the five new wins since early-19, the group still has appetite for new contracts,
with discussions at different stages. VS is reaping fruition from the trade-diversionrelated orders and offering two-year net profit CAGR of 24% even from its peak year.
Maintain BUY with an unchanged target price of RM1.90.

LIM & TAN

CGS CIMB

Oxley Hldgs ($0.183, down 0.4 cents) disclosed that as at 30 November 2021, approximately 95% of the Group's Singapore residential units has been sold, representing 92% of the total GDV or approximately S$4.5 billion. The Group's effective stake of secured sales amounted
to approximately S$2.7 billion while future progress billings from the sold units amount to approximately S$1.5 billion.

At $0.183, market cap of Oxley Hldgs is S$780mln, trailing 12-mth P/E is 14.6x, dividend yield is 1.4% and its current P/B is 0.8x. According to Bloomberg consensus, there are two buy recommendations and the
average of the various analysts' target price on Oxley Hldgs is $0.28, representing a potential upside of 55.6%.

Property Devt & Invt
New property cooling measures


■ New property cooling measures include higher ABSD rates and lower TDSR.
■ Near-term sentiment and volume demand likely to be negatively impacted.
■ Retain sector Overweight on valuation. Our picks remain CIT and UOL.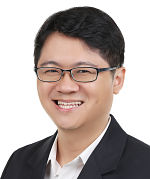 Check out our compilation of Target Prices