CGS CIMB

UOB KAYHIAN

CapitaLand Integrated Commercial

Foray into Australia

■ CICT has announced the acquisition of two Sydney office properties.

■ Deal further boosts portfolio diversification, in addition to providing DPU and BV uplift.

■ Reiterate Add rating with a slightly higher DDM-based TP of S$2.57.

STRATEGY – SINGAPORE

Alpha Picks: Removing Sea, iFast And Our Tactical Short On Financials, Adding SMM And BRC

Our Alpha Picks portfolio outperformed the STI, declining 4.1% mom vs the latter's drop of 4.9%. For Dec 21, we have removed our short-term tactical call to short DBS and OCBC, and also removed Sea and iFast. Additions to the portfolio are SMM where we believe the risk/reward has become compelling, and BRC which is a proxy to Singapore infrastructure spending and reopening.

CGS CIMB

UOB KAYHIAN

Alliance Bank Malaysia Berhad

Exiting the stockbroking business

■ AIBB has entered into an agreement with Phillip Futures for the proposed disposal of its stockbroking business; this came as a surprise to us.

■ We are neutral on the deal given the minimal one-off disposal gain, and insignificant earnings contributions from its stockbroking business.

■ Retain Hold on Alliance as we see higher credit risks from Covid-19 for the bank relative to its peers; share price supported by dividend yield of 4.7%.

STRATEGY – MALAYSIA

Alpha Picks: Braving The Short Turbulence

Our Nov 21 portfolio performed in line with the FBMKLCI (-3.3% vs -3.1%), as good advances by our picks in early-Nov 21 were foiled by a myriad of reasons. Alpha Picks for Dec 21: CIMB, GENM, MyEG and VSI and Sapura Energy (SELL). We remove GENT, OM Holdings and Scomnet, and add BUY-rated VSI and SELL-rated Sapura Energy. We expect our picks to deliver good investment returns beyond the turbulence created by the US taper tantrum and Omicron variant.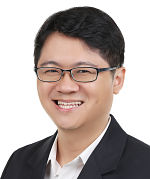 Check out our compilation of Target Prices