CGS CIMB

UOB KAYHIAN

Far East Hospitality Trust

More room for acquisitions

■ FEHT is divesting Central Square, which will be redeveloped, for S$313m.

■ Proceeds to be used to pare debt, and improve gearing, NAV, DPU.

■ Reiterate Add. Potential acquisitions post disposal to provide income upside.

Divesting Central Square at 58% premium vs. valuation FEHT entered into a put and call option agreement with CDL Constellation Pte Ltd, a wholly-owned subsidiary of City Developments Limited (CDL), to divest its interest in Central Square (CS) for S$313.2m plus an incentive fee of up to S$18m (subject to certain conditions being fulfilled by 31 Dec 2023, including getting provisional permission for a higher mix of residential use). CS, which accounted for c.8% of FEHT's 2020 asset under management (AUM), is a mixed-use development comprising a serviced residence (Village Residence Clarke Quay), office, retail units. The divestment consideration, which is in line with expectations, represents a 57.9% premium to the independent valuation of S$198.3m (as at 31 Dec 2020) and a 70.8% premium to the original purchase price of S$183.3m in Aug 2012. After accounting for transaction-related costs, FEHT expects a net gain of S$112m. It expects the divestment to be completed by end 1Q 2022.

Manulife US REIT (MUST SP)

Increased Exposure To High-Growth Tech And Healthcare Sectors

MUST has entered into purchase agreements to acquire three properties in Phoenix, Arizona and Portland, Oregon. The trio of acquisitions reinforces MUST's plans to increase exposure to high-growth tech and healthcare sectors. The DPU-accretive acquisitions would be funded via a private placement and existing loan facilities. Maintain BUY with an attractive yield of 8.1%. Target price: US$0.87 (US$0.84 previously). WHAT'S NEW • Asset acquisition. Manulife US REIT (MUST) recently announced on 30 Nov 21 that it will acquire three properties in high-growth Sunbelt/magnet states for a total purchase consideration of US$201.6m excluding transaction costs. Two of the properties (Diablo and Park Place) are located in the suburbs of Phoenix (Tempe and Chandler) and one property (Tanasbourne) in Hillsboro, Portland. The assets are located in attractive locations with lower cost of business, large catchment of tech and healthcare companies, close proximity to highly-skilled talent pools and robust population growth. MUST expects the acquisition to be completed by Dec 21. The acquisitions would be DPU accretive to unitholders.

CGS CIMB

CGS CIMB

Sembcorp Industries

Accelerating to c.60% of 10GW target

■ SCI is acquiring a 35% interest in SDIC New Energy, which has 1,878MW of wind and solar assets in China, for c.S$320m.

■ This will bring SCI's total gross renewable energy capacity to 6,039MW (wind 4,567MW, solar 1,352MW, energy storage 120MW), including WIP assets.

■ We estimate this latest acquisition will contribute c.S$25m-35m in earnings in FY23F, implying acquisition valuations of 10-11x P/E.

■ Maintain Add at S$2.51 TP, based on 15x CY22F P/E (Asian peers' average).

Navigating Singapore

The general consensus is that a domestic lockdown is unlikely for now. The FSSTI had declined c.6% over the week, after news of Omicron Covid-19 variant broke. We sense that in the very short term, market momentum is likely to lose steam.

The period ahead calls for selective stock-picking, in our view, rather than overhyping the gloom. We want to play the bounce in market and also look for outperformers in a sell-down market.

Anchor themes: 1) oversold reopening stocks; 2) survivor of the fittest against inflation; 3) earnings growth; and 4) value picks. Our base case end-CY22F FSSTI target now stands at 3,506 (-0.5 s.d. of its 10-year mean), as emergence of more virus variants could throw spanners into the works.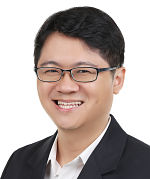 Check out our compilation of Target Prices