CGS CIMB
MAYBANK KIM ENG

Singapore Airlines

Upgrade to Add after Omicron sell-off

■ Upgrade SIA from Hold to Add, as the stock has fallen 8% since last Friday when news of the Omicron variant broke (-13% from mid-Oct high of S$5.55).

■ Our TP is tweaked higher to S$5.86 after raising FY23-24F EPS forecasts, still based on P/BV of 1.06x (+1 s.d.), against our adjusted FY23F BVPS.

■ Re-rating catalysts include the rapid expansion of VTL schemes and strong year-end airfreight markets, which should see SIA deliver a strong 3QFY22F.

Singapore Strategy

Here we go again (or not?)

Omicron fears may present opportunities SPX is displaying a similar trajectory to when Delta was designated a variant of concern (VOC) by the WHO. On the other hand, the STI is seeing a far more negative reaction. We think the difference could be heightened fears of a rollback in Singapore's nascent re-opening. With an 86% vaccination rate, higher ICU capacity and a so far balanced approach to social distancing and visitor arrivals since the Omicron VOC designation, we believe Singapore's re-opening momentum is set to progress forward. From the height of fear during Delta, Tech, REITs, Consumer and Financials saw notable re-ratings. We see opportunities in AEM, CD, CICT, DBS, FCT, FRKN, QNM, RFMD, SE and UOB.

UOB KAYHIAN

MAYBANK KIM ENG

REITs – Singapore

S-REITs Bi-Weekly Updates (16-30 Nov 21)

The new Omicron COVID-19 variant is more contagious. Existing vaccines still offer some protection but their efficacy is expected to be affected. Pharmaceutical companies are working feverishly on new vaccines and booster shots specifically designed to combat the new Omicron variant. Switch from reopening plays to new economy plays. BUY AREIT (Target: S$3.83), FLT (Target: S$1.79), MINT (Target: S$3.72) and FCT (Target: S$2.98). Maintain OVERWEIGHT.

Singapore Technology

Time to get picky

Still POSITIVE, but time to be selective and vigilant We stay POSITIVE on Singapore Tech, as demand dynamics are still solid. Yet, in response to still stubborn supply-side bottlenecks, we are incrementally selective. We raise TP for AEM to SGD6.23 (16x FY22E P/E) as we increase FY22-23E EPS by 8% to factor in strong earnings momentum, and u/g FRKN to BUY on unchanged TP of SGD2.50 (15.5x FY22E P/E) after the recent correction. We prefer AEM, UMS and FRKN for exposure as we believe these face less supply-side bottlenecks than downstream players.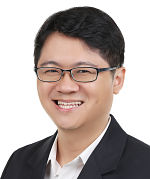 Check out our compilation of Target Prices