UOB KAYHIAN

UOB KAYHIAN

REITs – Singapore

Omicron Variant - Reopening Delayed But Not Derailed

The new Omicron COVID-19 variant is more contagious. Existing vaccines still offer some protection but their efficacy is expected to be much reduced. Pharmaceutical companies are working on new vaccines and booster shots specifically designed to combat the new Omicron variant. Switch from Reopening Plays to New Economy Plays. BUY AREIT (Target: S$3.83), FLT (Target: S$1.79), MINT (Target: S$3.72) and FCT (Target: S$2.98). Maintain OVERWEIGHT.

Thai Beverage (THBEV SP)

FY21: Resilient Results Despite COVID-19 Lockdown Restrictions

THBEV announced reported FY21 core net profit of Bt27.3b, down 3.2% yoy but well within expectations. Total full-year dividend was at Bt0.50/share (FY20: Bt0.46). FY21 spirits and beer volumes softened by 1.8% and 11.2% yoy respectively, dragged down by COVID-19 lockdown restrictions in 4QFY21. The group continued to benefit from well-managed SG&A costs. Maintain BUY with the same target price of S$0.92.

PHILLIP SECURITIES

PHILLIP SECURITIES

iX Biopharma Ltd – Just a warm up

iX Biopharma signs outlicensing agreement for its Wafermine drug worth more than S$300mn (excluding royalties) with Nasdaq-listed Seelos Therapeutics. Seelos provides the regulatory, clinical development and local USA market knowledge to register and commercialise Wafermine and other ketamine-related products.

Seelos will fund future development, manufacturing and commercialisation of Wafermine and related drugs. iX Biopharma will receive an upfront payment, development milestone, sales milestone and royalties.

iX Biopharma retains the ownership over the WaferiX sublingual drug delivery technology. Wafermine is one of a portfolio of other drugs that iX Biopharma is re-purposing using Waferix. Our DCF (WACC 10%) TP is raised to S$0.355 (prev. S$0.335) as we incorporate a higher upfront fee of S$12.1mn and raise development income. Our BUY recommendation is maintained.

Thai Beverage PLC – Lockdown hangover continues

Results were below results expectations. FY21 revenue and PATMI were 90%/91% of our FY21e forecasts. 4Q21 EBITDA was down 34% YoY to Bt7.6bn.

Spirit volumes declined 19% YoY in 4Q21. Weakness was due to promo sales a year ago and dampening consumer sentiment in Thailand.

We lower FY22e EPS by 10% to 4.25 cents as we reduce PATMI on expectations of slower recovery in consumer spending. Forex assumptions have also been cut following the weakness in the Thai baht. We downgrade our recommendation from BUY to ACCUMULATE with a lower target price of S$0.765 (prev. S$0.86). Target price is based on 18x FY22e earnings, its 5-year average. The recovery post-lockdown is underway, but the pace may be slower than expected. Reopening of nightlife entertainment venues in Thailand will occur only in mid-January 2022. Consumer sentiment and income levels remain fragile after months of lockdown. ThaiBev has lifted the selling price of spirits to offset the higher material costs. Plans for beerco IPO are intact.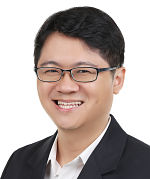 Check out our compilation of Target Prices