UOB KAYHIAN

CGS CIMB

Aoxin Q & M Dental Group (AOXIN SP)

A Strong Turnaround; High Growth Potential From Precision Medicine Capabilities

Aoxin's earnings are expected to turn around in 2022 (S$12m profit vs S$0.1m loss in 2021), with contributions from the newly-acquired Acumen and improved performance of its China dental business. Expansion into the COVID-19 ART testing business should complement Acumen's existing PCR testing business. Also, Acumen's expertise in the precision medicine space could open up many new future revenue streams. We initiate coverage with BUY and target price of S$0.37 (16x 2022F PE).

Singapore Strategy

Returning to normalcy

■ We think 3QCY21 earnings season was a muted with 1.3% EPS upgrade for FY22F. Post-Covid-19, we are expecting 12-14% EPS growth in FY22-23F.

■ Recovery theme has long been anticipated. We switch from transport to consumer sector on declining/improving risk-reward profile.

■ Our end-2022F FSSTI target rises to 3,752 as we roll forward to CY23F, now based on 14x P/E, historical mean supported by 12% EPS growth.

■ Big cap top picks: Singpost, SIE, ThaiBev, AEM, AREIT, CIT, ST, STE, UOB, WIL and YZJ. Small caps: AZTECH, DELFI, HRNET, KMLY, SILV.

OCBC

DBS VICKERS

Raffles Medical Group

IMPROVING OUTLOOK.


Expansion of the vaccinated travel lane scheme and improving regional mobility should support a gradual recovery of foreign patients into Singapore.


Fair value is lifted to SGD1.65 as we update our estimates to reflect a firmer recovery outlook in FY22E.



Raffles Medical has a steady ESG rating since March 2019 for its ESG track record, which pegs it at the higher end of global industry ratings.

ST Engineering

Making All The Smart Moves

Investment Thesis: Upswing in Growth trajectory. In the near term (FY21-23), we expect solid 10% CAGR in net profit, driven by inorganic growth (TransCore) and recovery in commercial aerospace segment. However, the big story is that instead of revenue stagnation (between FY12-FY18), growth momentum will continue, build on the solid foundation established since 2018. With continued investments in R&D and strategic acquisitions, STE remains well on top of crucial global needs of digitalisation, urbanisation, sustainability and security, which will drive robust organic growth across segments of at least 4-5% even further out in this decade to 2026. Key to this will be 1) the strong ramp-up in Passenger to Freighter (P2F) conversions, 2) continued traction in the smart city space – smart mobility, smart environment and smart security, 3) expansion in digital businesses including cloud, AI analytics, and cybersecurity and 4) international defence contract wins, among others.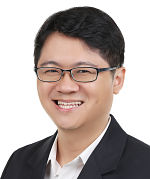 Check out our compilation of Target Prices