UOB KAYHIAN

UOB KAYHIAN

United Overseas Bank (UOB SP)

ASEAN Recovery In 2022, NIM Expansion In 2023

Loan growth should pick up in 2H21, driven by corporate customers locking in current low interest rates, drawdown for residential mortgages and acquisition of commercial real estate, hospitality properties and new economy assets in developed markets. Loans-related fees are on track to hit a new record for the full year in 2021. The Fed is expected to commence interest rate hikes in 4Q22, which will have a positive impact on UOB's NIM in 2023.

British American Tobacco (ROTH MK)

Clearer Skies Ahead With Smoke-Free Products

BAT's prospects appear promising. Nicotine vaping regulation is expected in 2022. The legalisation paves the way for BAT to establish its proven Vuse range in a highly lucrative and sizeable segment. Meanwhile, its traditional cigarette sales have recovered well from a 5-year lull, further aided by restrictive measures on cigarette transshipment. BAT offers a compelling dividend yield of 7.7-7.5% as well. Maintain BUY and target price of RM17.20.

CGS CIMB

CGS CIMB

Genetec Technology Bhd

'Electrifying' prospects in EV

■ Genetec is a direct proxy to global EV proliferation, with its established track record in developing automated solutions for electric vehicle (EV) makers.

■ Leveraging on the expansion plans of its EV clientele, potential upsides include new EV clients and forays into new technological sectors.

■ We initiate coverage with Add and TP of RM50 (40x CY23F P/E), premised on robust earnings growth prospects (CY20-23F core EPS CAGR of 235%).

Sunny Optical Technology

Weak shipments likely to continue

■ Sunny's 3Q21 shipments declined for all segments: HLS/HCM/VLS shipments decreased by 22%/6%/6% yoy, respectively.

■ We expect HLS/HCM/VLS shipments to recover strongly in FY21F due to improved chip supply and strong demand in handset/automotive segments.

■ Reiterate Add with a lower TP of HK$250 as we cut our FY21-23F EPS by 8- 9% to reflect the weak shipments due to chip shortages.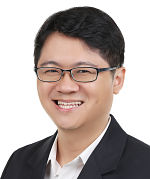 Check out our compilation of Target Prices