CGS CIMB

UOB KAYHIAN

Singapore Post Ltd

Further investment into Australia

■ SPOST's raised stake in FMH could result in 5% EPS accretion for FY3/23F. Deal also includes a phased pathway for SPOST to fully acquire FMH.

■ Singapore's border reopening should also aid SPOST's earnings recovery in 2HFY22F, as conveyance costs could ease with more flights through Changi.

■ Reiterate Add and TP of S$0.77. Valuation undemanding at 1.1 s.d. below mean, while backed by S$201m net cash and S$1bn investment properties.

Raffles Medical Group (RFMD SP)

Nine New Reasons To Increase PCR Swab Testing

RFMD has been a beneficiary of the ongoing COVID-19 situation in Singapore. Inpatient volumes have already exceeded pre-COVID-19 levels due to high domestic patient load. With nine new VTLs, RFMD stands to benefit from its exclusive contract with Changi Airport Group for on-arrival PCR testing. Operations in China are ramping up and are expected to break even in the coming years. Maintain BUY with a slightly higher target price of S$1.66 (previously: S$1.43).

MAYBANK KIM ENG

CGS CIMB

Regional Plantations

Easing Sept stockpile pressure

Positive surprise on Sept exports and stockpile MPOB's Sept 2021 stockpile fell MoM to 1.75mt (-7% MoM, +1% YoY), below street estimates of 1.87mt. Key surprise was the strong rebound in exports while Sept output remained relatively weak. CPO price will stay relatively lofty till 1Q22 on supply concerns although it may not sustain at MYR5,000/t. Stay POSITIVE on the sector. We downgrade FR and TAH to HOLDs (from BUYs) given limited upside following recent share price performance. Preferred BUYs are KLK, SOP and BPLANT.

Meituan

Positive results in the anti-trust investigation

■ Meituan will be fined Rmb3.442bn to conclude its anti-trust investigation by the by SAMR since Apr 2021, which is equivalent to 3% of FY20 total revenue.

■ Longer-term margin improvement is expected to come from delivery efficiency improvement from increasing order density, autonomous delivery and lower subsidies.

■ During the National Day holidays, Meituan saw total GMV rise 29.5% yoy and 51.6% compared with the same period in 2019.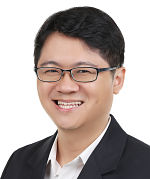 Check out our compilation of Target Prices