PHILLIP SECURITIES

CGS CIMB

Phillip 4Q21 Singapore Strategy – Investing in inflation

Review: 3Q21 was sluggish, with the STI down 1.4%. Despite a jump in vaccination rates to 82% of the population in September, COVID-19 cases in Singapore spiked to record highs. Dining and office restrictions returned. The virus also triggered record high cases in Southeast Asia. This hurt regional consumer stocks on the STI, namely the Jardine Group of companies (Figure 2). Of the 30 STI names, only nine made gains during the quarter. Restructuring themes outperformed, namely CapitaLand Investment and Singtel (Figure 3).

Singapore Press Holdings

Building up PBSA and aged care portfolio

■ SPH reported strong FY21 core PAT (+74% yoy), thanks to higher margins.

■ It acquired another 2 PBSA assets in UK and is in the midst of acquiring an aged care asset in Japan to build up its asset management capability.

■ Reduce TP to factor in media spin-off. Downgrade to Hold on limited upside.

CGS CIMB

UOB KAYHIAN

Grand Venture Technology Ltd

Ready for acquisitions

■ Grand Venture Technology Ltd (GVTL) has completed its second placement, which we estimate leads to S$25.0-26.4m available for acquisitive growth.

■ The company has also started the process of transferring its listing from the current Catalist Board to the Mainboard.

■ Reiterate Add. Accretive M&As could be share price catalysts.

ARA LOGOS Logistics Trust (ALLT SP)

The Hunter Or The Hunted?

ALLT is able to grow organically riding on the expansion of 3PL and e-commerce in Singapore and Australia and via acquisitions tapping on its huge sponsor pipeline. We expect ALLT to benefit from cap rate compression from 5.1% to 4.5% in Australia, which increases NAV per unit by 7% to S$0.73. ESR Cayman's acquisition of ARA Asset Management raises the prospects of ALLT being acquired by ESR REIT to prevent conflict of interest. Re-iterate BUY. Target price: S$1.07.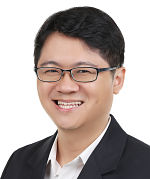 Check out our compilation of Target Prices