CGS CIMB

UOB KAYHIAN

Singapore Press Holdings

Building up PBSA and aged care portfolio

■ SPH reported strong FY21 core PAT (+74% yoy), thanks to higher margins.

■ It acquired another 2 PBSA assets in UK and is in the midst of acquiring an aged care asset in Japan to build up its asset management capability.

■ Reduce TP to factor in media spin-off. Downgrade to Hold on limited upside. 1HFY21 core net profit jumped 85% yoy on better margins SPH's FY21 group operating revenue (exclude media) grew by 7% yoy to S$449.9m, driven by full-year contribution from the acquisition of Westfield Marion and Student Castle in Dec 2019, low er tenant rental relief, and contribution from its Japan nursing homes portfolio. Operating profit jumped 69.8% yoy to S$206.7m due to low er operating expenses, low er finance cost, the turnaround of its aged care business and higher margin from PBSA on higher occupancy and room rates as w ell as cost savings from integrating operational capabilities in-house. This, coupled w ith the higher net income from investment, boosted core net profit by 74% yoy to S$202m, w hich formed 85% of our fullyear forecast as we overestimated its margins and underestimated its tax expense. SPH declared a full year DPS of 6 scts, in line w ith our FY21F DPS.

Singapore Press Holdings (SPH SP)

FY21: Stark Rebound, No Longer Dragged Down By The Media Segment

SPH reported its FY21 results with strong operating profit and PATMI. Operating profit rose 70% yoy while PATMI was strong at S$93m, backed by strong contributions from the PBSA and retail & commercial segments. Transfer of the media segment is expected to be completed in Dec 21 while the EGM for Keppel's privatisation offer is set to be held in mid-Nov 21. We recommend shareholders to ACCEPT Keppel's offer at S$2.099/share given the fair valuation of SPH, in our view.

MAYBANK KIM ENG

CGS CIMB

Yinson Holdings (YNS MK)

Invests in a 20% stake in Sterling PBES (SPBES)

Maintain BUY and MYR10.90 TP Yinson's latest strategic green investment in SPBES: (i) is a synergistic fit to its existing marine operations and (ii) accelerates its transition to a net zero carbon entity. Electrifying marine vessels is a clear alignment with its sustainability and climate goals. SPBES is debt-free, EBITDAgenerating and its product/ technology is market-proven. Our TP is SOPbased.

IHH Healthcare Bhd

IHH through ESG lens

■ Main sustainability matters identified and executed by IHH.

■ Accreditations indicate IHH's compliance to healthcare standards. Mixed ESG scores likely due to lack of or inconsistency in disclosures in our view.

■ Raised TP as we roll over our valuation to CY23F. Reiterate Add.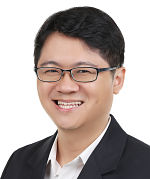 Check out our compilation of Target Prices