CGS CIMB

CGS CIMB

City Developments

Positioning for the future

■ We hosted CIT for an investors call. Topics included Singapore residential market, optimising property/portfolio returns and recurring income streams.

■ Management reiterated its focus on executing a multi-dimensional growth strategy to future-proof CIT's business model.

■ Reiterate Add with an unchanged TP of S$8.97

SPH REIT

Holding up well

■ FY21 revenue was better, driven by lower rental rebates and acquisition.

■ Rental reversions of -8% to -10% were within expectations. Tenant sales held up well, near pre-Covid 19 levels for malls less affected by lockdowns.

■ Reiterate Add. Low gearing provides flexibility for acquisitions and AEIs.

MAYBANK KIM ENG

UOB KAYHIAN

Solarvest Holdings (SOLAR MK)

Another EPCC job win

Maintain HOLD

Solarvest has won a MYR46.7m EPCC contract for a 50MW LSS at Bukit Selambau, Kedah. This is its fifth EPCC job win for LSS4 to-date, which lifts its outstanding orderbook to a high of MYR629m. No change to our earnings forecasts as it falls within our orderbook replenishment assumption. Maintain HOLD with an unchanged 1x PEG TP of MYR1.45 (32% earnings CAGR over the next 3 years).

Propnex (PROP SP)

Property Market Remains Robust; Upgrade To BUY

With a 14% retracement in Propnex's share price since its 1H21 results, we believe the company's fundamentals, valuation multiples and net cash position now warrant a more bullish stance. The Singapore property market remains robust and we believe the company's 3Q21 business update will be a strong one. In the next 6-12 months, earnings surprises could come from successful en bloc projects. Upgrade to BUY. Target price: S$1.97 (previously $2.09).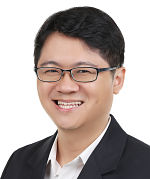 Check out our compilation of Target Prices