CGS CIMB

UOB KAYHIAN

City Developments

Positioning for the future

■ We hosted CIT for an investors call. Topics included Singapore residential market, optimising property/portfolio returns and recurring income streams.

■ Management reiterated its focus on executing a multi-dimensional growth strategy to future-proof CIT's business model.

■ Reiterate Add with an unchanged TP of S$8.97

Alpha Picks: Removing OCBC, SIA; Adding ART, Singtel, Wilmar

In 3Q21, our Alpha Picks portfolio marginally underperformed the STI, declining 2.2% qoq on an equal-weighted basis vs the latter's 1.4% decline. For Oct 21, we have removed OCBC and SIA, and added Ascott Residence Trust, SingTel and Wilmar.

WHAT'S NEW

• A weaker-than-expected performance in 3Q21. On an equal-weight basis, our Alpha Picks portfolio underperformed the STI by a slight 0.8ppt in 3Q21, down 2.2% vs the STI's 1.4% qoq decline. For Sep 21, our portfolio fell 3.5% mom vs the STI's 1% mom increase with the biggest negative impact on our portfolio coming from Yangzijiang Shipbuilding (- 15.9% mom), ComfortDelGro (-6.8% mom) and Genting Singapore (-5.9% mom).

CGS CIMB

UOB KAYHIAN

ST Engineering

Acquiring cash generative tolling solutions

■ The US$2.68bn (S$3.62bn) acquisition of US TransCore (TC) could add c.S$118m to STE's net profit (7%) in FY23F.

■ The deal is not cheap, at 16.2x FY20 EV/EBITDA (STE: 13x) and 31x FY21F P/E (STE: 20x), but is in line with STE's plan to grow its smart city business.

■ TC is also cash generative with 25% EBITDA margin vs. STE electronics' EBITDA margin of 10-11% in FY19-20.

■ Completion will be by 1Q22F. We expect net gearing to rise to 1.5x but for STE to keep its target dividend payout (c.90% over past 5 years of S$0.15).

Kuala Lumpur Kepong (KLK MK)

High CPO Price Is Positive, But Cost Is Rising As Well

Most plantation companies should face some challenges ahead due to the rising production cost and shortage of workers. However, this would be partially mitigated by rising CPO prices. KLK has also been acquiring estates to expand its landbank and increase its internal feedstock supplies to support its downstream operations. Based on our estimates, the acquisition of IJMP would enhance KLK's earnings, with a potential target price of RM22.60. Maintain HOLD. Target price: RM20.50.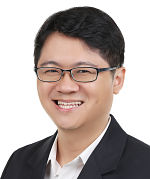 Check out our compilation of Target Prices