UOB KAYHIAN

UOB KAYHIAN

ST Engineering (STE SP)

Looking More Attractive Post 7.8% Decline And New Order Wins

It is an appropriate time to relook at STE, following the 7.8% post results decline. While there is a concern about the pace of recovery in commercial aviation, STE continues to secure new PTF orders with a backlog till 2025. STE has also secured a rail maintenance contract as well as a sizeable but undisclosed lift maintenance and monitoring solutions contract. At the current level, STE also offers an attractive dividend yield of 3.99%. Upgrade To BUY with a target price of S$4.25.



Property – Malaysia

A Tale Of Two Halves

Developers' 2Q21 earnings were largely below estimates amid lower-than-expected margins due to lockdowns. Yet sales take-up remains healthy with a 31% qoq and >200% yoy growth, buoyed by pre-lockdown pent-up demand. Ongoing vaccination progress could see a tale of two halves in 2H21 - a subdued 3Q21 followed by a potentially strong recovery in 4Q21. Maintain MARKET WEIGHT. Top picks: Sunway, SP Setia.

CGS CIMB

CGS CIMB

ISDN Holdings Ltd

Light at the end of the tunnel

■ ISDN started its foray into the mini-hydropower plant business in Indonesia around 2012-2013.

■ Last week, ISDN announced that 2 of its mini-hydropower plants have been commissioned. The next step is to obtain permits for commercial operations.

■ If successful, the mini-hydropower business could be EPS accretive for FY22F-23F. Spinning off this business is also a possibility

Singapore Exchange

Treading lightly

■ Aug 21 SDAV of S$1.25bn marked a modest start to FY6/22F, but derivatives DAV was steady at 930k contracts, with highest open interest since Nov 20.

■ We cut FY22-24F EPS by c.2-3% to factor in the loss of revenues and market share from the launch of HKEx's competing China A50 index futures product.

■ Reiterate Hold, with a lower TP of S$10.40. We think share price could trade sideways as investors await a clearer picture of HKEx's A50 product impact.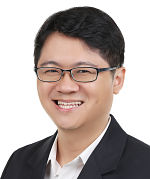 Check out our compilation of Target Prices