UOB KAYHIAN

UOB KAYHIAN

Sembcorp Industries (SCI SP)

1H21: Strong Results, But Decidedly Bearish Guidance For 2H21

SCI reported a strong 1H21 with NPAT before exceptional items increasing by 69% yoy to S$252m and ahead of our estimates. However, management has guided for a weaker 2H21 due to maintenance shutdowns, higher fuel costs and market volatility, not to mention continued impacts from COVID-19. With valuations remaining inexpensive, we maintain BUY. Target price: S$2.59.

Venture Corporation (VMS SP)

2Q21: Results In Line; Outlook Remains Positive

2Q21 earnings (+7% yoy, +15% qoq) are in line, with 1H21 accounting for 41% of our 2021 estimates. The qoq improvement is due to VMS' improved ability to overcome challenges from COVID-19 restrictions and component shortages. VMS continues to see a strong order pipeline. We expect a sequential improvement trend to continue, as VMS works on fulfilling more orders. We trim our 2021-23 EPS by 7%. Maintain BUY. Increase target price to S$23.57 (roll over to 2022F, pegged to +1SD 19.5x PE).

UOB KAYHIAN

UOB KAYHIAN

Yangzijiang Shipbuilding (Holdings)

(YZJSGD SP) 1H21: Net Profit Better Than Expected With Margin Expansion To Come

Although revenue fell 20% yoy, YZJ's net profit rose 40% yoy to Rmb1.6b as a result of completion of prior lower-margin orders, a write-back of impairments and higher other income. 1H21 shipbuilding gross-profit margins were low at 14% but we expect margin expansion to occur going forward as YZJ starts to construct its higher-margin containership orders. We upgrade 2021-23 earnings by 4-7% and maintain our BUY rating. Target price: S$2.00 (previously S$1.90).

Frasers Logistics & Commercial Trust (FLT SP)

3QFY21 Update: Riding On E-Commerce Growth And Sizeable Sponsor Pipeline

FLT's 3QFY21 business update was largely in line with expectations. Commercial properties in Singapore and the UK registered positive rental reversion of 4.0% and 4.7% respectively. Occupancies for logistics properties in Australia, Europe and the UK were maintained at 100% in 3QFY21. Farnborough Business Park and Blythe Valley Park suffered transitory vacancies. Distribution yield is attractive at 4.9% for FY21 and 5.1% for FY22. Maintain BUY. Target price: S$1.79.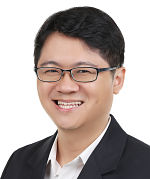 Check out our compilation of Target Prices