UOB KAYHIAN

MAYBANK KIM ENG

Wilmar International (WIL SP)

1H21 Results Preview: Expect Profit To Grow Marginally Yoy

Wilmar is scheduled to report 1H21 results on 11 Aug 21. Wilmar reported 1Q21 core net profit of US$424m, and we are expecting a core net profit of US$250m-270m for 2Q21 to bring 1H21 core net profit to US$675m-695m vs 1H20's US$636m. There is a weaker crushing margin and only 90% of YKA contribution this year. Maintain BUY. Target price: S$6.40.

Axis REIT (AXRB MK)

1H21 met expectations

Maintain BUY 2Q21 results and 2 nd gross DPU of 2.40sen (1H21: 4.63sen) were in-line, with 1H21 core earnings at 47%/48% of our/street's FY21 estimates. Our earnings forecasts, DDM-TP of MYR2.20 (Ke: 6.5%) and BUY rating (sector's top pick) are intact. We continue to favour Axis' active acquisition strategy, namely on industrial properties. Current FY21-23E net DPU yields are 4.6%-5.2%.

UOB KAYHIAN

DBS

Petronas Dagangan (PETD MK)

Potential Economic Reopening Beneficiary Despite Higher Subsidies

The sharp oil price uptrend and low opex in 1H21 may offset volume weakness as a result of extended lockdowns. Volumes should recover with easing lockdowns as vaccination rates improve. We upgrade 2021 earnings but remain neutral given the higher cash flow risk from subsidy receivables. However, investors can accumulate on weakness, with upside supported by the reopening of the economy and PETD's ESG efforts. Maintain HOLD with a higher target price of RM20.40.


YANGZIJIANG SHIPBUILDING



Yangzijiang acquires remaining 20% stake in Xinfu yard for consideration of Rmb650m, to be fully funded by 100m treasury shares @ S$1.37/share

Valuation seems attractive and accretive at 0.7x FY20 P/Bv and 4.1x FY20 PE against Group's undemanding valuation of 0.8x P/Bv and 10.5x PE

Based on ballpark estimate, the acquisition will increase FY21-23 EPS by 2-4% and BVPS by ~1%.

The acquisition is timely. Xinfu is the key yard that construct most of the Group's mega containerships. Earnings are expected to grow in double digit for the next 3-years.

Reiterate our BUY call on Yangzijiang; TP S$1.80. We will fine-tune our numbers post 1H21 results scheduled to be released on 6 Aug before market open.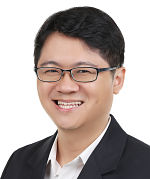 Check out our compilation of Target Prices