UOB KAYHIAN

PHILLIP SECURITIES

S-REITs Bi-Weekly Updates (1-15 Jul 21)

Economic recovery is expected to gather pace with the acceleration of COVID-19 vaccination in Singapore and many developed countries. We recommend a balanced mix of New Economy and re-opening plays. BUY New Economy plays AREIT (Target: S$3.83), FLT (Target: S$1.79) and MINT (Target: S$3.62). BUY re-opening plays FCT (Target: S$3.06), FEHT (Target: S$0.71), LREIT (Target: S$1.01), KREIT (Target: S$1.49) and UHU (Target: US$0.95). Maintain OVERWEIGHT.

Fortress Minerals Ltd

Strong iron-ore prices

SINGAPORE | MINING | 1QFY22 RESULTS

 1QFY22 PATMI beat, at 30% of our FY22e forecast as ASPs were higher than expected. Revenue was up 144% YoY, PATMI up 234% YoY.

 1QFY22 sales volume increased 61.6% YoY. Last year, mining was halted in 1QFY21 by movement controls, for 1.5 months. PATMI more than doubled YoY from higher selling prices and gross margins.

 Maintain BUY with a higher TP of S$0.81, up from S$0.64. We raise FY22e PATMI by 41%, factoring in stronger iron-ore prices. We raise ASPs by 37% to US$140/DMT. Our TP remains pegged to the industry average, which is now 10x FY22e PE, down from 11x previously. Catalysts are expected from an increase in production and strong iron-ore prices.

PHILLIP SECURITIES

MAYBANK KIM ENG

HRnetGroup Limited

Hire returns

SINGAPORE | SMALL-MID CAP | INITIATION

 One of the largest recruitment agencies in Asia-Pac ex-Japan with an asset-light, net-cash (S$332mn) and high-return (FY21e ex-cash ROE of 152%) business.

 Economic recovery to revive employment in key service sectors. Higher contract volumes and rates expected for both permanent recruitment (PR) and flexible staffing (FS)solutions.

 Trades at 16.2x P/E against peer average of 24.4x, even though it is the most profitable employment agency in town. After net cash of S$332mn, it trades at ex-cash P/Es of 9.2x/8.9x on FY21e/22e EPS. We initiate coverage with BUY and a TP of S$1.00, set at 14x FY21e ex-cash P/E.

CIMB Group Holdings (CIMB MK)

Loans under PRA expected to rise

HOLD maintained With the loan moratorium in place, loans under payment relief assistance (PRA) are likely to rise and while the risk of higher provisions is tilted to the upside, we think that incremental provisioning may not be significantly higher than guidance if loans under PRA do not exceed 20%. Moreover, there is some buffer built into our FY21 earnings forecast at this stage. CIMB will announce its 2Q21 results on 27 Aug – our forecasts, HOLD call and TP of MYR4.90 (FY22E PBV of 0.86x, ROE: 8.8%) are maintained.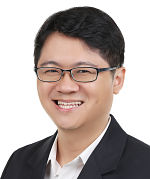 Check out our compilation of Target Prices