UOB KAYHIAN

UOB KAYHIAN

Marco Polo Marine (MPM SP)

Strong Tailwinds In Charter Rates, Vessel Utilisation And Ship Repairs

The rationalised oil & gas offshore support industry has shown resilience over the COVID-19 pandemic. Channel checks suggest vessel utilisation has been improving, helped by minimal newbuilds and more vessels on lay ups. We like MPM for its lean operations following completion of its corporate restructuring efforts. A successful transition to new revenue sources would be a key turning point for MPM. Maintain BUY with target price raised to S$0.036.

CTOS Digital (CTOS MK)

A Paramount In The Credit Bureau Ecosystem

CTOS is well-positioned to prosper in the ASEAN credit bureau ecosystem, riding on its diversified customer portfolio, dominant market share with extensive database (>30 years), and ambitious regional growth strategy across multiple markets. The large unbanked population and prospective credit growth in under-penetrated emerging countries where CTOS serves also offer plenty of opportunities for supercharged earnings growth. Initiate coverage with BUY and target price of RM1.32.

UOB KAYHIAN

MAYBANK KIM ENG

Bursa Malaysia (BURSA MK)

Valuations Remain Rich Against ADV Normalisation; Downgrade To SELL

We expect the stock to register three consecutive years of earnings contraction from 2021-23 as ADV is expected to continue normalising downwards off a high base. Current 2022 PE valuations of +0.5SD is not particularly attractive against the backdrop of a still declining ADV expectation. Post earnings adjustment and rolling forward our valuations to 2022, we lower our target price to RM7.00 and downgrade our recommendation to a SELL.

SPH REIT (SPHREIT SP)

Slow Recovery

3Q21 DPU in line, maintain HOLD SPHREIT's 3Q21 DPU rose 11.3% QoQ on the back of recovering fundamentals, underpinned by its suburban Singapore assets and resilient Australian malls. Paragon, at c.56% of revenue and 64% of its AUM, remains weak, with negative rental reversions to persist, given slow tenant sales and absent tourism spend. The numbers were in line and we maintain our forecasts and DDM-based SGD0.80 TP (COE: 7.8%, LTG: 1.5%). Stay at HOLD. We prefer FCT (FCT SP, BUY, TP SGD2.90) for its concentrated suburban mall portfolio.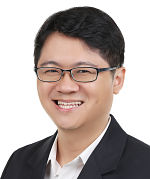 Check out our compilation of Target Prices