CGS CIMB

UOB KAYHIAN

Suntec REIT

Unlocking value from 9 Penang Rd

■ SUN divested its stake in 9 Penang Rd at an agreed property value of S$295.5m.

■ It will realise a S$66.5m divestment gain; gearing to decline to 42.9%.

■ Reiterate Add rating with an unchanged DDM-based TP of S$1.76.

REITs – Singapore

S-REITs Bi-Weekly Updates (1-15 Jun 21)

S-REITs gained 3.5% during 1-15 June. Yield for 10-year Singapore government bond dropped 6bp to 1.42%, reflecting easing of concerns that economic growth would be overheated. We recommend a balanced mix of blue chip and laggard S-REITs. BUY blue chips AREIT (Target: S$3.83), FCT (Target: S$3.06), KREIT (Target: S$1.49) and MINT (Target: S$3.62). BUY laggards ALLT (Target: S$0.89), FEHT (Target: S$0.71), LREIT (Target: S$1.01) and UHU (Target: US$0.95). Maintain OVERWEIGHT.

MAYBANK KIM ENG

CGS CIMB

Malaysia Property

Temporary hiccup

Fairly priced; maintain Neutral While the 1-month long full lockdown (FMCO) will adversely affect 2Q21 sales and earnings, we are still holding our belief that the property sector is poised for recovery in 2021 thanks to historically low interest rate and pent-up demand and sales should pick up again once the FMCO is lifted. Nevertheless, these positives appear to have been largely priced in and our coverage stocks now offer limited upside to their TPs. We maintain NEUTRAL and our BUY picks remain unchanged (SPSB, ECWI). In our view, political uncertainty post-the state of emergency (Darurat) ended on 1 Aug 2021 could overshadow sector fundamentals.

Kawan Food

Long-term prospects remain bright

■ Heading into 2H21F, Kawan continues to witness strong demand for its range of frozen products, from both the export and local markets.

■ As part of its long-term growth strategy, Kawan aims to: i) launch more new products, ii) target new export markets, and iii) focus on operating efficiency.

■ Reiterate Add with a lower TP of RM3.00 (24x CY22 P/E).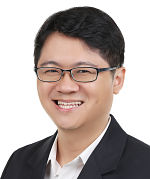 Check out our compilation of Target Prices