CGS CIMB

MAYBANK KIM ENG

Singapore Exchange

Digital edge

■ SGX targets high-single-digit revenue growth in the medium term (FY15-20 CAGR: c.6%). Ramp up of Scientific Beta and BidFX will drive this growth.

■ Initiatives of building an integrated FX marketplace, a digital bond issuance and trading platform, and ESG solutions may differentiate SGX from peers.

■ Reiterate Add. SGX's strategy of capturing customers in a multi-asset ecosystem while enhancing its digital capabilities is a smart beta play.



Singapore REITs

Good Yield Hunting

Sector stands out as investors eye yield

S-REITs have gained 2.4% MoM to outperform the market, helped by a 20- 30bps pull-back in the UST 10-year yield since end-Apr. Capital flows into yield names remain strong, underpinned by recovering cashflows and DPUs. S-REITs currently trade at 2.7% above the 10-year gov't bond yield, undemanding versus peers, and should remain in favour against rising inflation pressures and expectations of stronger DPUs into 2H21. Sectorwide DPUs are more resilient from AUM expansion, with sound balance sheets and low interest rates supporting acquisition upside in the next 12- 24 months. AREIT, CICT, FCT and MCT remain our top BUYs, while SASSR, MUST and PRIME are set to deliver above-sector yield and growth.

PHILLIP SECURITIES

UOB KAYHIAN

iX Biopharma Ltd

Product and capacity momentum SINGAPORE | HEALTHCARE | UPDATE

 Potential application of Wafermine has extended further, from treatment of acute pain to depression and now to Complex Regional Pain Syndrome (CRPS).

 Wafer capacity expansion in Australia is on track to commence in July 2021. It will cater to demand for Entity nutraceuticals in China and Xativa medicinal cannabis in Australia.

 IXBIO announced a rights issue at S$0.20 per share at 7 rights for every 100 shares held. The TERP is S$0.237. Funds are for manufacturing and marketing activities.

 Our BUY recommendation and DCF (WACC 10%) TP of S$0.445 are unchanged. Expanding the use of core WaferiX drug delivery technology and capacity ramp-up to meet rising demand for its products are expected to provide stock catalysts.

STRATEGY – MALAYSIA

Growing ESG Funds

The FTSE4Good index semi-annual review was released last week, with six additions to and four deletions from the FTSE4Good Bursa Malaysia Index. We noticed that there are more ESG funds in Malaysia, with a growing focus on sustainable investing. The average funds' ytd performance is 4%, outperforming the FBM EMAS and FBMKLCI. Riding on ESG-related names, our top picks are Astro Malaysia, Axiata, CIMB Group, Inari Amertron, My E.G Services, Sunway and Yinson Holdings.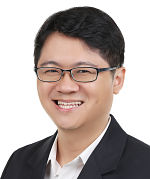 Check out our compilation of Target Prices