UOB KAYHIAN

CGS CIMB

Raffles Medical Group (RFMD SP)

Life In An Endemic

A recent MOU was signed with China Life Healthcare Investment, allowing RFMD's operations in China to have collaboration across the provision of medical services and healthcare financing. This could see continued investment into China while a potential medical financing collaboration with China's largest life insurer would be a positive in our view. On the home front, sustained testing as well as vaccination services will likely keep 2021 earnings elevated. Maintain BUY with a higher DCF-based target price of S$1.27.

Grand Venture Technology Ltd

1H21F net profit to grow more than 50% yoy

■ Global semiconductor sales grew 21.7% yoy in Apr. WSTS has also raised its 2021 semiconductor sales growth forecast to 19.7% (previously: 8.4%).

■ We believe GVTL is a beneficiary of the strong semiconductor sales forecast for 2021 (the semiconductor segment was 71% of GVTL's 1Q21 revenue).

■ Reiterate Add with an unchanged S$1.12 target price. 1H21F results are set for a mid-Aug 2021 release.

CGS CIMB

KGI FRASER

Property Devt & Invt

Increasing residential land supply

■ New residential units from the Confirmed List in the government land sales (GLS) programme increased to 2,000 units for 2H21.

■ The increase in residential supply is likely to enable developers to replenish their land banks, while easing the momentum on price trajectory.

■ Reiterate sector Overweight on valuations. Preferred picks: UOL, CIT, CAPL.

Q & M Dental Group

Turning challenges into opportunities

• Q & M Dental Group (Q&M) has remained resilient with its dental and medical services through Covid-19. It continues to be the bread and butter of the group, as its network of clinics dominate the private dental healthcare space.

• Booster shot. In 1Q21, the group generated S$4.6mn sales from its equipment and lab tests segment (from S$1.6mn in 1Q20), a significant part contributed from its investment in medical tech firm Acumen Diagnostics. Given the continued need for Covid-19 testing regardless of the availability of vaccines, we are confident on the outlook of Acumen Diagnostics in the short-medium term.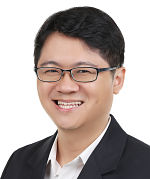 Check out our compilation of Target Prices