UOB KAYHIAN

CGS CIMB

Lendlease Global Commercial REIT (LREIT SP)

Get The Ball Rolling On Acquisitions

The proposed acquisition of an effective 28.1% stake in Jem will boost pro forma FY20 DPU by 3.6%, which is much more attractive compared with the accretion of 0.7% for the previous acquisition of an initial effective stake of 3.75% completed in Oct 20. The successful acquisition of Jem will pave the way for LREIT to acquire other properties in the sponsor pipeline. We raise DPU forecast by 4.7% for FY23 due to contribution from Jem. Re-iterate BUY. Target price: S$1.01.

Elite Commercial REIT

Seeking potential listing on TISE

■ ECR has proposed the potential listing of its wholly-owned subsidiary Elite UK Commercial Holdings Limited on The International Stock Exchange (TISE).

■ Successful TISE listing lowers income tax rate from 19% to 15% and eliminates capital gains tax in the UK, enhancing ECR's distributable income, in our view.

■ Reiterate Add with a higher DDM-based TP of £0.83.

DBS VICKERS

CGS CIMB

Singapore REITs

Buy REITs for recovery and reflation

• S-REITs remain an attractive inflation hedge as asset reflation remains a key theme

• Prices have baked in interest rate increases in estimates; a moderate increase supported by economic recovery conducive for growth.

• Increasing confidence of an earnings recovery supplemented by accretive acquisitions.

HSS Engineers

Engineering a recovery play

■ HSS is a major EPMS beneficiary of a broad-based sector recovery and the resumption of domestic infrastructure projects.

■ Share price offers attractive risk-reward ahead of the 12MP and a revival of rail jobs; HSS is a leading EPMS player in Malaysia's rail space.

■ Initiate with an Add and RM0.89 TP with job wins in 2HCY21F as catalysts.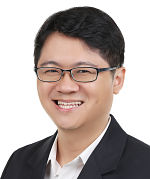 Check out our compilation of Target Prices