UOB KAYHIAN

MAYBANK KIM ENG

mm2 Asia (MM2 SP)

FY21: Rebound In Core Production & Cinema; Better Days Ahead

FY21 core net loss was S$44.3m, slightly better than expected. Revenue rebounded in 2HFY21, up strongly by 178% hoh as the group's core business segment saw more production activities while its cinema segment reported increased ticket sales. The group's production pipeline remains robust with S$97.5m in project value till 1HFY23 while its strategic pivot to streaming channels is taking shape. The cinema and concert segment recovery remains in play. Maintain BUY with a target price of S$0.095.

United Overseas Bank (UOB SP)

Building a green franchise

Green Strategy supports competitive positioning We recently hosted an investor call with UOB's Chief Sustainability Officer – Mr. Eric Lim. UOB is positioning its strategy to leverage its balance sheet together with advisory, wealth and solutioning capabilities to support customers transition to sustainable opportunities. UOB is also transforming culturally within the organisation as it looks to build a sustainable growth strategy that serves all stakeholders. This should drive long-term competitive advantage for UOB, we believe. In the near term, an improving operational outlook and potential provision write backs should drive earnings momentum. Maintain BUY

CGS CIMB

PHILLIP SECURITIES

UOL Group

Solid execution

■ UOL is replenishing its Singapore residential launch pipeline to 818 units.

■ Active asset management should drive commercial portfolio performance.

■ We reiterate our Add rating with a higher TP of S$8.00. Replenishing Singapore development landbank UOL and its JV partners, Singapore Land Group and Kheng Leong, successfully bidded for a residential site in Ang Mo Kio Ave 1 (AMK) for S$381.4m. The site can house more than 370 condominiums spread over the 415,415 sq ft of gross floor area. Based on a land price of S$1,118 psf of floor area, we estimate the breakeven cost could be c.S$1,600- 1,650 psf. Meanwhile, sales at its ongoing projects continue to be brisk, with 159 units sold YTD Jun 21, based on URA data on 4 Jun 2021. Clavon is 83% sold and Avenue South Residences is 66.4% taken up. In terms of new launches, the 448-unit The WaterGardens at Canberra Drive is on track to be rolled out in early 3Q21. Given the present robust residential market, we expect this launch to be well-received when marketed. This will continue to extend the group's development income visibility.

LHN Limited – Optimiser of real-estate trends

Work Plus Stores' industrial space riding on the boom in e-commerce spending. Earnings growth expected to be supported by high occupancy, higher rentals and net lettable area (NLA) CAGR of 12% for next two years.

Demand for co-living space under Coliwoo rising, thanks to flexible lease terms, affordable rents and attractive locations. Occupancy in mid-90s. We expect LHN to add 210 residential keys by end-FY22e, at CAGR of 13%.

Initiate coverage with BUY and TP of S$0.54. Few direct comparables, given LHN's diverse exposure to hospitality, industrial and logistics. Industry is trading at 19x FY21e PE. We apply a 50% discount owing to a lack of comparables and large volatility in historical PE. Historical adjusted PE averaged 32x, with a low of 4x. We peg LHN at 9.5x FY21e PE.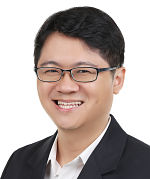 Check out our compilation of Target Prices