UOB KAYHIAN

CGS CIMB

Banking – Singapore

Silver Lining In Uneven Recovery

Singapore banks remained resilient as sectors affected by the COVID-19 pandemic, such as construction, retail trade, transport & storage, accommodation and food & beverage, accounted for a manageable 11% of GDP. The banks also rode on the recovery in Singapore and Greater China, which accounted for 89.1%, 69.6% and 62.8% of total income for DBS, OCBC and UOB in 1Q21. BUY OCBC (Target price: S$15.50), followed by DBS (BUY/Target price: S$35.45). Maintain OVERWEIGHT.

Koufu Group Ltd

Awaiting the feast

■ We expect Koufu's revenue to return to pre-Covid after FY22F with gradual border reopening and structural shift towards hybrid home/office work model.

■ The commencement of integrated facility is also delayed to 3Q21F (from 2Q21F) due to the recent tightened measures. Margin expansion postponed.

■ The worst could be over, but recovery takes time. Downgrade to Hold and TP lowered to S$0.71, now based on 17x FY22F P/E at c.20% discount to peers.

UOB KAYHIAN

MAYBANK KIM ENG

STRATEGY – SINGAPORE

Alpha Picks: Adding Sea Ltd and ComfortDelGro, remove Singtel

Our Alpha Picks portfolio narrowly beat the STI in May with a 1.5% mom decline vs the latter's 1.7% mom decline. For June, we add one newly-initiated stock, Sea Ltd as well as potential re-opening play ComfortDelGro, and remove Singtel.

Bumitama Agri (BAL SP)

ESG: Prosper thy neighbour

Targets to be carbon neutral by 2030

BAL can pride itself as a sustainability champion. It pledged to make its operations carbon neutral by 2030. BAL has also initiated many community projects to help improve the income and livelihoods of surrounding communities. Overall, its ESG credentials appear to be relatively good but its wide geographical land concession of 234,000 ha with over 30,000 workers exposes BAL to multiple ESG risks. We maintain our BUY and TP of SGD0.65 on 12x FY21E PER peg, its 5-yr mean. BAL trades at single-digit PER with attractive net dividend yields of above 4%.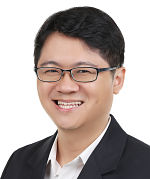 Check out our compilation of Target Prices