MAYBANK KIM ENG

CGS CIMB

Genting Singapore (GENS SP)

Ganbatte GENS

Upgrade to BUY with higher TP of SGD1.16 (+35%) We believe that the GENS-Sega Sammy JV will win the Yokohama IR RFP process. If GENS owns 50% of the JV, we estimate that a Yokohama IR will add SGD1.8b to earnings and SGD0.30/shr to our TP. Adding the latter to our DCF-based TP, we raise our TP to SGD1.16 from SGD0.86 and upgrade GENS to BUY. There is a risk an anti-IR Yokohama mayor may be elected on 29 Aug 2021 but GENS is a tactical BUY as we believe no value from a Yokohama IR has been imputed into its share price currently.

Lendlease Global Commercial REIT

Potential acquisition on the cards

■ The issuance of inaugural perp is likely to be used to fund acquisitions.

■ We expect DPU accretive acquisition size of S$200m-300m.

■ Add for its resilient income vs. pure retail REITs and attractive valuation. Inaugural perp securities likely to fund acquisition(s) LREIT's inaugural perp securities of S$200m at 4.2% attracted strong demand and was oversubscribed, enabling the REIT to upsize the transaction from S$150m to S$200m with price tightening to 4.2% from the initial guidance of 4.35%. The issuance of perp does not come as a total surprise given the relatively higher COE of LREIT, which makes accretive acquisitions harder. As the REIT has no refinancing needs until FY23, the issuance of perp, we believe, will mainly be used for acquisitions to prevent DPU dilution.

UOB KAYHIAN

UOB KH

REITs – Singapore

S-REITs Bi-Weekly Updates (16-31 May 21)

S-REITs gained 1.3% during 16-31 May. Singapore should be able to ease safe distancing measures after 13 Jun 21 if the number of new community cases continues to fall. We recommend a balanced mix of blue chip and laggard S-REITs. BUY blue chips AREIT (Target: S$3.82), FCT (Target: S$3.06), KREIT (Target: S$1.49) and MINT (Target: S$3.62). BUY laggards ALLT (Target: S$0.89), FEHT (Target: S$0.71), LREIT (Target: S$0.97) and UHU (Target: US$0.95). Maintain OVERWEIGHT.

Coal – Indonesia

China's Output Slowdown Lifts Prices By 45% yoy On Average To US$92/mt ytd

The coal sector has outperformed the JCI by 44% in the past 12 months, driven by a 45% yoy coal price spike to US$92/mt on average ytd. Current coal price is US$119/mt, +114% yoy, fuelled by China's safety inspections which have slowed down China's coal output. Indonesia's MEMR is targeting carbon neutrality in 2060 and this could affect Indonesia's coal prospects.

Read more....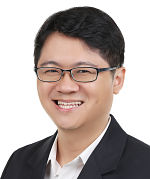 Check out our compilation of Target Prices