CGS CIMB
CGS CIMB

Singapore Strategy

Faith arise

■ Singapore to relax Phase 2 restrictions after 13 Jun if community cases fall.

■ We believe economic impact of the Covid-19 resurgence will be contained in a shorter period amid speedier vaccinations and ever-ready targeted relief.

■ We still expect FSSTI FY22F EPS growth at 14%, which justifies our 3,488 pts target based on +0.5 s.d. of mean 15.3x P/E.

■ Our picks surround themes of 1) reopening, 2) defensive, 3) growth, 4) restructuring and 5) valuations. Add big caps: CD, SPH, UOL, KEP, SATS.

Banks

Speedbump in growth

■ Banking system loans tapered 0.6% mom (-1.1% yoy) in Apr 21, coming off a gradual deceleration since the 2.4% mom growth spurt in Jan 21.

■ While DBU deposits were flattish mom (+4.7% yoy) in Apr 21, CASA balances contracted in favour of FDs for the first time since Sep 19.

■ Industry LDR stayed relatively low at 94.3% in Apr 21. Meanwhile, credit card charge-offs declined to 5% -- a positive indicator of asset quality, in our view.

■ Reiterate Overweight. Faster-than-expected economic reopenings could spur stronger credit growth. SG economy remains on track to reopen in mid-Jun.

UOB KAYHIAN

OCBC

Valuetronics (VALUE SP)

FY21: Above Expectations; Outlook Remains Challenging

FY21 net profit of HK$187.1m (+4.6% yoy) was above our expectations, forming 117% of our full-year earnings estimate, largely due to better-than-expected revenue in 2HFY21. But we expect a challenging outlook as the impact of customers switching to suppliers outside China is expected to be more substantial in FY22. Furthermore, the global component shortage may hurt margins and affect VALUE's ability to meet orders. Maintain HOLD with a higher target price of S$0.66 (12x FY22F PE).

Singtel

Hitting the reset button


• Key strategic initiatives to close the valuation gap;
embracing partners and putting options on the table
• Dividend policy of 60% - 80% of underlying net profit
• FV of SGD2.89

Investment thesis Singtel's 2HFY21 operating revenue was down 0.7% YoY to SGD8.2b while EBITDA fell 12.2% YoY. The
Singapore consumer market saw roaming and prepaid services impacted from the ongoing travel restrictions, while Australia saw a decline in NBN migration revenue and lower retail fixed margins due to a higher mix of
low margin NBN customers. FY21's underlying net profit
of SGD1.7b missed ours and consensus expectations, while 2HFY21 DPS was significantly lower at 2.4 S-cents, bringing full-year DPS to 7.5 S-cents. Management highlighted a number of key strategic initiatives moving forward, and we are encouraged by their focus on

increasing ROIC from mid-signal-digit levels to low-to-
mid-teens over the longer term. We believe that management straddles a delicate balance between delivering yield while at the same time growing and
delivering on the various strategies. The group will adopt a dividend policy of distributing between 60% - 80% of underlying net profit, and is guiding for
sustainable dividends in-line with earnings and cashflow generation. Singtel has had an ESG rating of 'AA' by MSCI over the past few years, and MSCI opines that the group continues to institute strong policies to
address potential risks related to labor management complexity, cyber-security, ethics, and human rights. Singtel scores well on a number of key issues relative to
the industry average, and we thus assign a 10% premium; following adjustments, our FV rises slightly
from SGD2.85 to SGD2.89.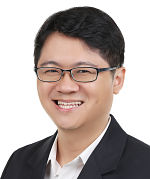 Check out our compilation of Target Prices